Groomsmen Duties: The Full List of Responsibilities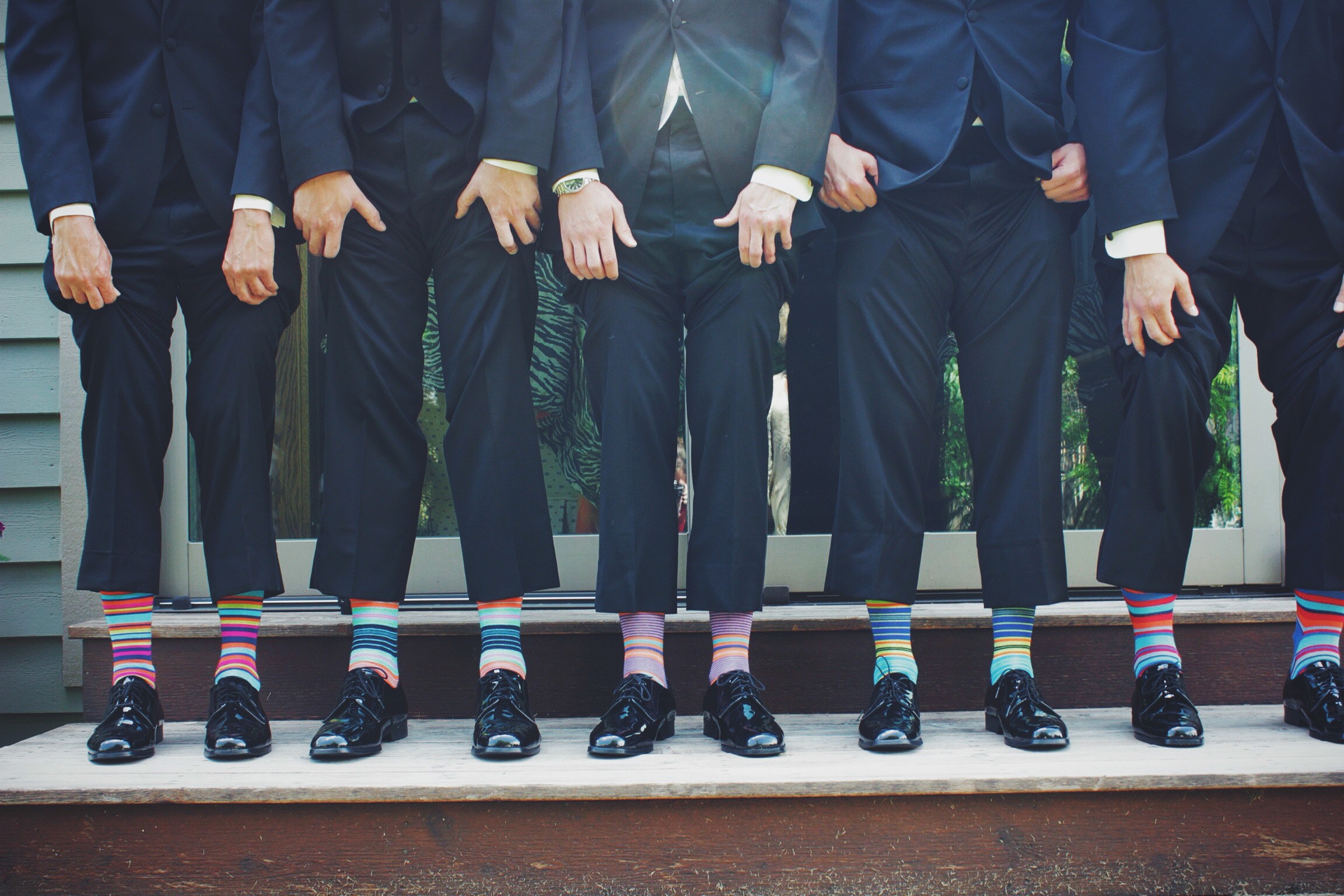 You've been asked to be a groomsman. Congrats! It's a major honor. At this point, you're probably asking yourself "what does a groomsman do?" Your basic mission is to support and assist the groom before, during and after the wedding. There are a series of groomsmen duties you'll be responsible for in each of these stages. We've compiled these tasks into a handy checklist to help you master your role.  Study this list, get comfortable with the jobs you're responsible for – and you'll be well on your way to winning the MVG Award (Most Valuable Groomsman)!
Pre-Wedding Groomsmen Duties
Attend any engagement parties or couple showers being thrown. These parties are a special celebration for the engaged couple and your presence will mean a lot to them. They're also a great time to meet your fellow members of the wedding party if you haven't already. Out-of-towners aren't expected to travel in for these events — but definitely do send a gift.
Offer to help plan the bachelor party. This is traditionally the best man's duty, but extra helping hands never hurts.
Get fitted for your tuxedo or suit. You'll want to accomplish this 2-3 months before the wedding (the groom will provide the exact time frame). You'll likely be paying for your own attire, but you'll still get off cheaper than the bridesmaids.
Attend (and be on time for) the wedding rehearsal. This is when the wedding walk through will take place. You'll also receive detailed information about your duties on the following day. After the rehearsal, kick back and enjoy the rehearsal dinner and one last celebration of the bride and groom before the big day.
Groomsmen Duties on the Wedding Day
Arrive at the designated meeting point and get ready with the other bridal party members.
Make sure that the groom is relaxed and has had something to eat.
Pose and smile. There will be a plethora of photos that will be taken. Yes, even the obligatory jumping photo. Soak up and appreciate this limelight — it's not every day you get to feel like you're being chased by the paparazzi.
Throw the ushers a lifeline. The main role of an usher is to escort wedding guests to their seats as they arrive. With many guests arriving all at once, this may become an overwhelming task. If the bride and groom are approving, pitch in and help them out in this crunch time. Please not that in the case that ushers aren't being used, this responsibility generally falls to the groomsmen.
Either escort a bridesmaid down the aisle or walk out with the groom (depending on which method the couple has chosen).
Dance with your bridesmaid partner if a wedding party dance is on tap.
After the party, there's still work to be done. If the bride and groom's families could use a few good men, some good places to start are cleaning up, breaking down tables and carrying gifts to cars.
Groomsmen Duties After the Wedding
Help drive out-of-town guests to the airport.
Return your tuxedo or suit rental to the designated person or store. Most rental companies require this be done the day after the event. Don't forget to do this as late fees may be applied.
Get some rest! You've earned it.
Gift Ideas They'll Love