Before you say I Do, it's time for you and the fellas to kick back with some cold ones and toast to the wedding day. Our collection of personalized groomsmen coolers offers unique styles that will make all of your best men the envy of the next tailgate, golf outing or pool party. These high quality coolers are the individualized, practical gifts you've been looking for. They ship fast (and for free if you're ordering several for the wedding party) Plus, we'll customize them for no extra cost! Read More
There's never a shortage of occasions for needing to keep your beer cold and within reach. Our embroidered groomsmen coolers can be used leading up to, and even on the day of your wedding. Need easy access to your favorite beers during the bachelor party or between the wedding and reception? Or, are you looking to keep your beer cold and your hands dry during the celebration? Our coolers offer the perfect solution, and they can be used far beyond your wedding day, too. They're perfect for camping trips, beach days, and sports games. We also offer a selection of coozies and can holders to add to your groomsmen gifts and further enhance your wedding gift repertoire. 
We know you want to show your appreciation for your best man, groomsmen and ushers with a personal gift that'll last. These coolers check that box. We hope you'll enjoy browsing our wide selection of styles that includes soft-sided coolers, cooler chairs, can dispensing coolers, and more! Plus, get free shipping on your personalized order when you spend $75.
Showing all 15 results
Cooler Buying Guide: How To Choose a Cooler That Kicks Ice
Soft-shell versus hard-shell. Shoulder strap versus backpack. Gym bag and cooler combo versus chair and cooler combo. Who knew you had so many options when choosing a cooler? Where do you even begin? Look no further than The Man Registry's Cooler Buying Guide to help you find the best cooler for your specific needs.
How do I choose a cooler?
First, you need to think about how you're going to use your cooler. Are you going to hike at the local state park or are you adventuring down the Appalachian Trail? What will you mainly be using it for – picnics, hikes, fishing trips, bringing your lunch to work?
If you're looking for a cooler that can do a bit more than just keep your drinks cold, The Man Registry has a number of 2-in-1
What are the different types of coolers?
Soft-shell versus hard-shell coolers
These are the two main types of coolers. Styrofoam coolers can come in clutch in a pinch, but they're disposable and you want a more long-term solution. Hard-shell coolers are typically big and bulky and have higher capacities. On the other hand, soft-shell coolers are a better option if you're seeking something that will take up less room and will be more manageable to transport.
The Man Registry carries a variety of soft-shell coolers that can be personalized for free. Check out the list above for a selection of our favorites.
What size cooler do you need?
When determining what size of cooler you need, one of the key things to consider is what you're going to use it for. We're sensing a theme here. Will you mainly use it for things like day trips, tailgates, or days at the beach? Or do you plan on taking it on hunting or fishing trips and expect to need more storage capacity? For those bigger cooler needs, something 100+ quarts is probably necessary.
If you are wanting a cooler that is easier to transport for day-to-day activities, a small or medium-sized cooler is for you. One quart can fit about 0.75 cans, so you'll need a 16-quart cooler or larger to fit a 12 pack with ease. However, you need to remember the ice to keep your items chilled all day. Count on the ice taking up anywhere from 30-50% of your cooler's capacity, so pick a cooler that still meets your needs after calculating in the ice.
What material is best for coolers?
Coolers come in a variety of materials, with each having its own pros and cons. Hard-shell coolers are most commonly made from plastic or metal, with both being durable materials that can handle the outdoors.
There are even more options when it comes to soft-shell cooler materials. Vinyl coolers are on the lower end price-wise, but the durability of these coolers is lower as well. Canvas and cotton are two solid choices that are both moisture-resistant, but if you're looking for tougher fabrics for soft-shell coolers, polyester and nylon are your best bet. Polyester and nylon are strong, durable materials that will be able to withstand even the toughest of elements while keeping your items cold longer.
Personalized Coolers For All Occasions
Whether you're heading to the beach for a day in the sun or into the woods for a weekend of camping, the cooler you bring is vital to the success of your trip. While the Pre-Gamer 6-Pack Beer Bottle Cooler is perfect for keeping your drinks cold while you're tailgating, you may get thirsty midway through your hunting trip. The Man Registry's Cooler Buying Guide is here to help you make an informed decision when buying your next cooler.
Personalized 2-in-1 Sit 'N Sip Cooler Chair
With the 2-in-1 Sit 'N Sip Cooler Chair, you'll never be far from a cold drink or a comfortable seat. This cooler is perfect for the tailgate-loving man in mind, with plenty of room for favorite beverages and snacks, and extra pockets to protect car keys, cell phones, and other important accessories.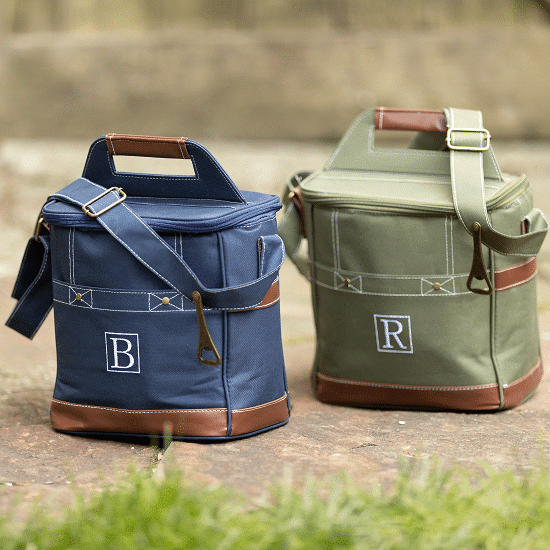 Personalized Pre-Gamer 6-Pack Beer Bottle Cooler
The Personalized Pre-Gamer Bottle Cooler adds functionality to your fun. This rugged craft beer cooler has an attached bottle opener, front pocket, and a removable shoulder strap, and it will keep your beverages nice and frosty. Available in 12-pack size.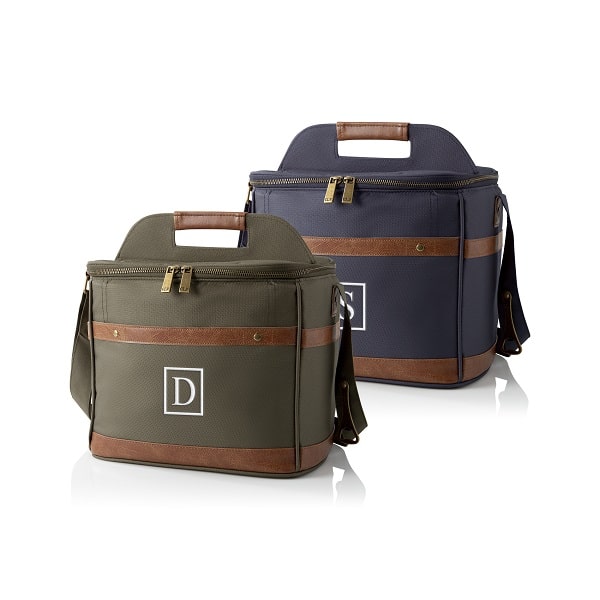 Personalized Craft Beer 12-Pack Bottle Cooler
These handy and durable craft beer coolers are ideal for many types of occasions – hanging out in the backyard, floating down a river, or going on a road trip. Also available in 6-pack size.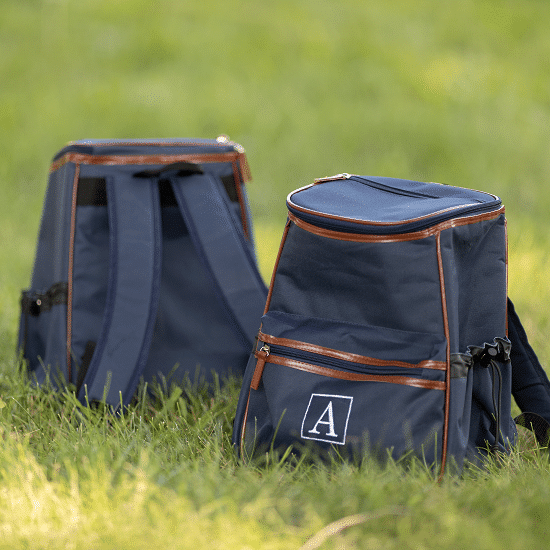 Personalized On-The-Go Insulated Backpack Cooler
Camping trip? Baseball game? Picnic? Top of a mountain? No matter where you're going, the On-The-Go Backpack Cooler can make your adventure a little bit more comfortable. Bring the party wherever you go!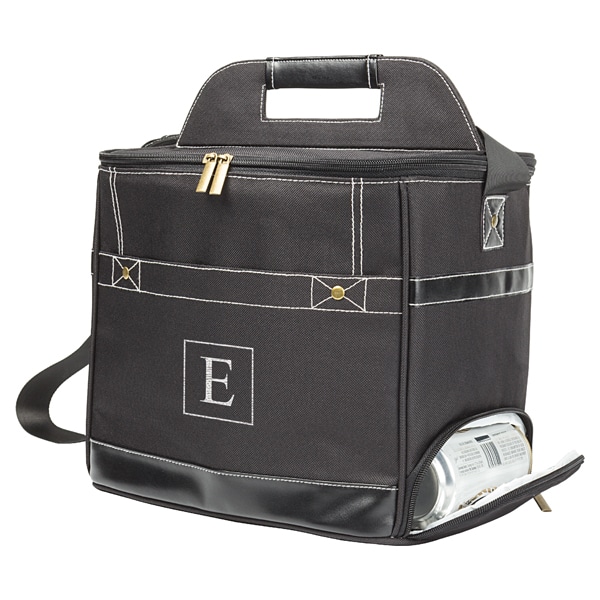 King of the Cold One Personalized Can Dispensing Cooler
The King of the Cold One Cooler is extra stylish and extra functional. Literally! It will not only keep your drinks cold, but it will also dispense you one when you're ready for another. Load it up with your favorite canned beverage and watch the magic happen.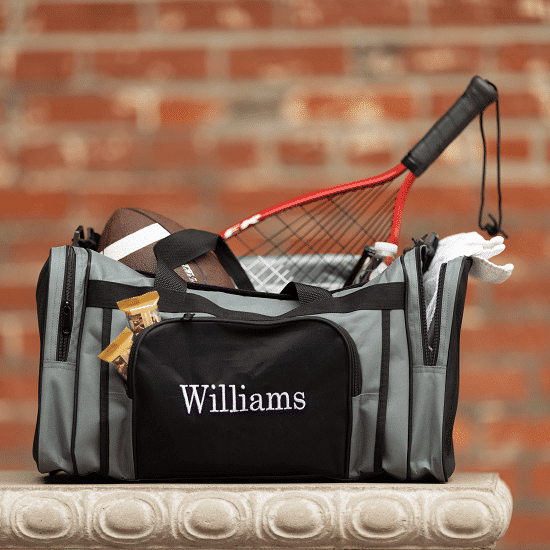 Personalized Men's 2-in-1 Cooler & Gym Bag Combo
This 2-in-1 Cooler & Gym Bag Combo is perfect for both keeping your water cold while you're hitting the gym, and keeping your brewskis cold on your next beach trip. The large water-tight insulated center compartment can fit up to 36 cans plus ice.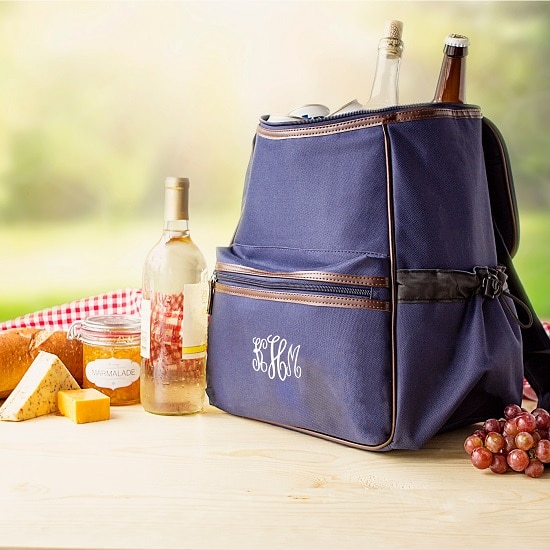 Personalized Wine & Picnic Monogram Backpack Cooler
For the wine lovers, this Personalized Wine & Picnic Monogram Backpack Cooler can keep your wine chilled on the go. This wine bottle cooler fits not just one, but two standard wine bottles so you are fully prepared for your next picnic or pool day.
KING OF THE COLD ONE 45 Can XL Party Cooler
Enjoying a day at the beach and needing a place to store your stuff and a way to keep your beverages cold? This Party Cooler does it all! Not only is it a roomy cooler, but it doubles as a beach bag with a front mesh pocket to keep your items secure while you're having fun in the sun.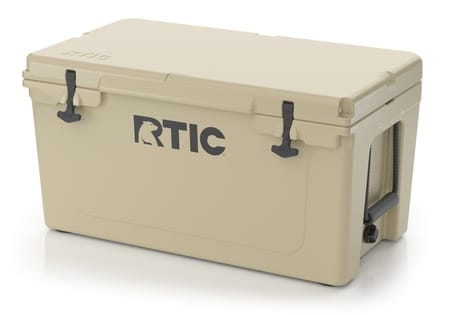 65 Quart RTIC Hard Cooler
The RTIC Hard Cooler is optimal for long weekend trips when you need to keep your food and drinks on ice for multiple days. Though this cooler is big enough to hold everything you need, it's still small enough for you to carry by yourself.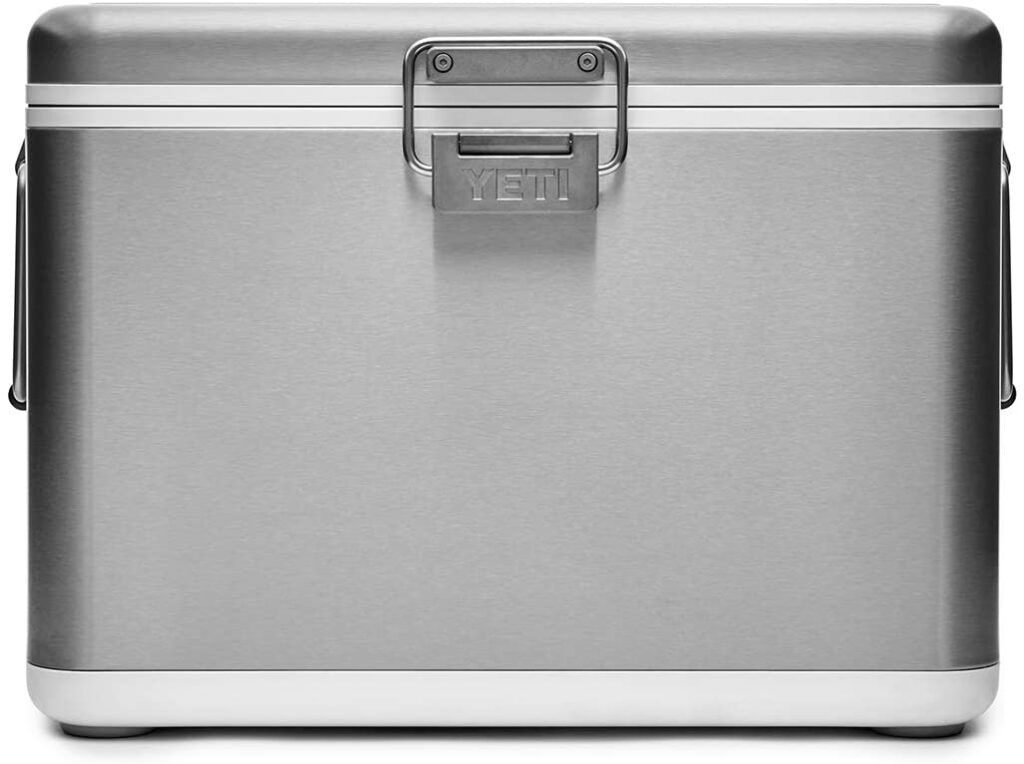 YETI Stainless Steel Cooler
One of the hottest cooler brands in the world delivers one of the coldest coolers on the market. While the outside features a retro stainless steel design, the inside features vacuum-sealed panels that will keep your beer cold until the last day of camping (if there's any left).
I reached out to The Man Registry on a Saturday, just 7 days before my wedding, asking for help with my groomsmen gifts. I heard back within an hour and was able to get 8 personalized coolers in just 3 days. Ordering was easy and the quality was top notch. Would highly recommend The Man Registry!
— Parker R.
The Man Registry is phenomenal. The customer service is exceptional - seriously. You send an e-mail and a person (a friendly one at that) actually responds within an hour. Also, gift options are diverse and plentiful so you'll be able to find what works best for you.
— Andrew S.
Featured on: