10 Uncommon Groomsmen Gifts Found on Etsy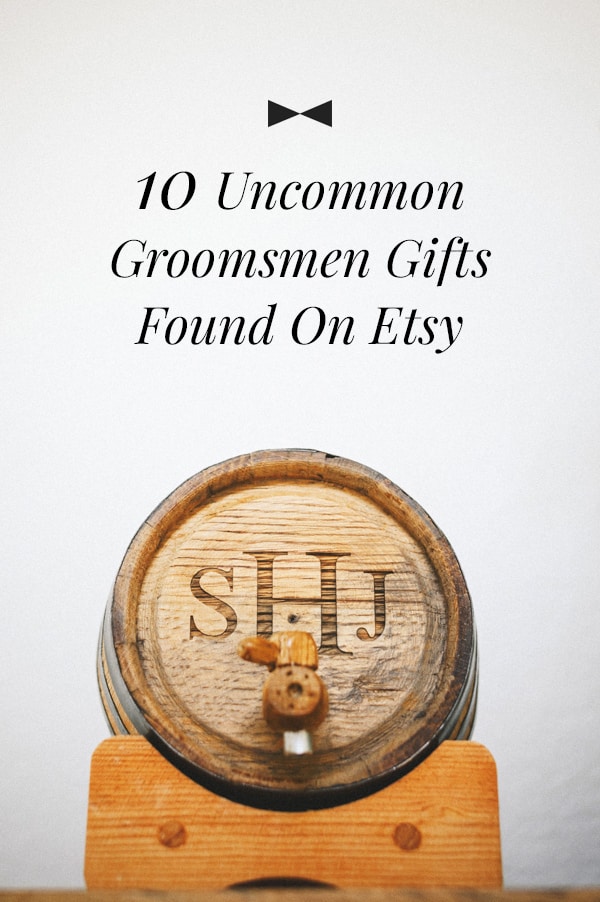 It's easy to become overwhelmed by the pure volume of groomsman gift options available, most of which have been sorely overdone. Here's looking at you, watches and flasks.
Your wedding party members have always supported you and will stand beside you on your big day.
Instead of thanking them with something they'll end up using as a doorstop or hiding on a shelf, consider one of these 10 uncommon Etsy groomsmen gift ideas.
These mini bourbon aging barrels are as legit as they get.
They're designed so the novice distiller can create his own blend of bourbon using store-bought ingredients. Not a fan of bourbon? Blend and age vodka, wine or rum instead. There are no expensive lessons involved because the kit comes with everything you need to know to get started.
Available in three sizes with free engraving included.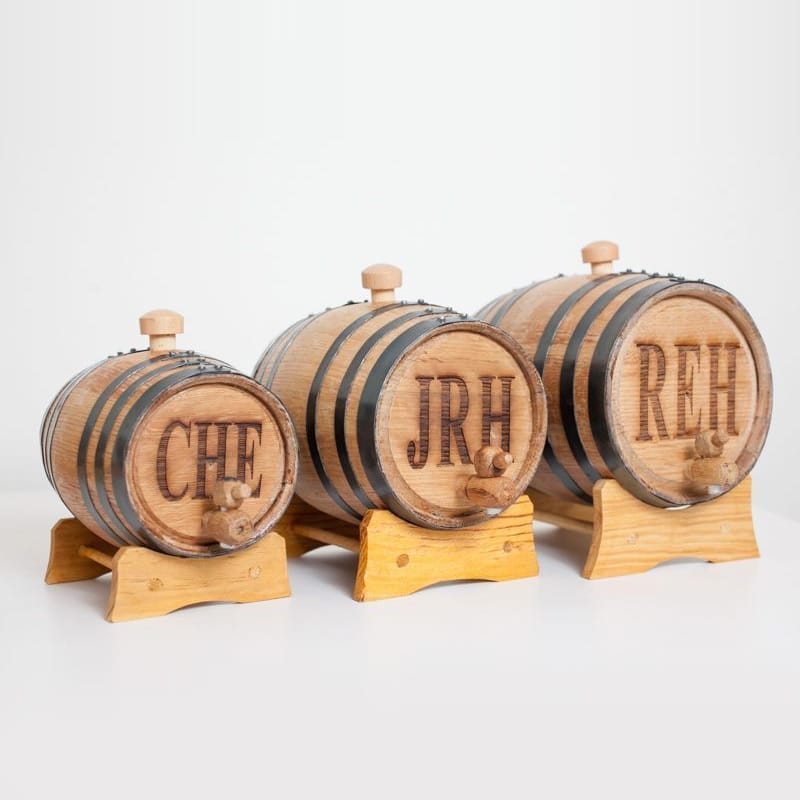 Groomsmen Gift Box
Gift Boxes are the best kinds of gifts for the guys who are difficult to shop for because they contain a variety of items centered around a specific theme that you know they already appreciate.
Build your own DIY groomsmen crate starting with these handsome wood Groomsmen Gift Boxes.
Love those cliche group photos of the groom and his groomsmen sporting matching sunglasses?
Bring some serious style to your wedding party with these unique Wayfarer-style sunglasses.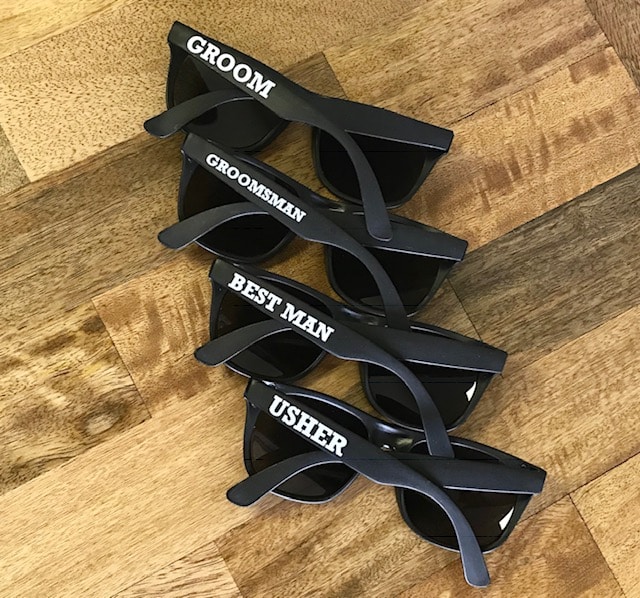 Today's grooms are finding unique and creative ways to showcase their personal style for the big day, and making sure their groomsmen are looking their best too.
The groom's crew will look awesome wearing these custom black groomsmen socks.
We offer a version for the groom, groomsmen, best man, usher and Fathers.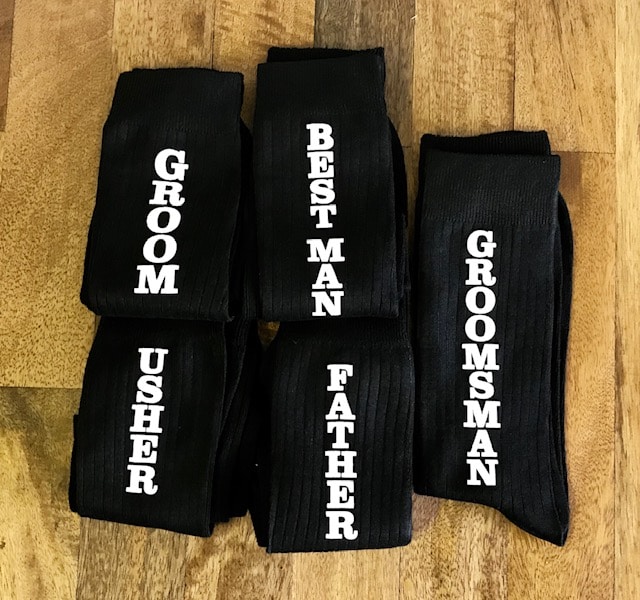 A TMR original creation, the chalkboard mug, makes for an affordable and creative holiday gift. In its early years, the 27oz. Chalkboard Beer Mug was named as one of Entrepreneur Magazine's top handmade gifts.
There's no doubt your groomsmen will enjoy kicking back with a cold one served in one of these cool, sturdy beer mugs. And yes, it does come with chalk.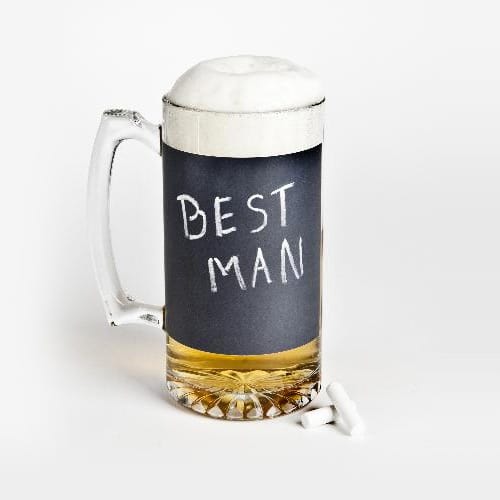 Chalkboard Beer Growler
As craft beer mania sweeps the nation, this custom growler has become quite the popular gift for beer enthusiasts.
The Chalkboard Growler holds 64oz. of your favorite autumn brew and has a screw top lid and carrying handle for portability.
Shop Our Entire Drinkware Collection
This unique pen is perfect for the man who has many leather-bound books and whose home smells of rich mahogany. The robust pen is half whiskey barrel (your choice of Jack Daniels or Jim Beam) and half .50 caliber machine gun bullet.
That adds up to 100% awesomeness. Don't forget to add the recipient's initials.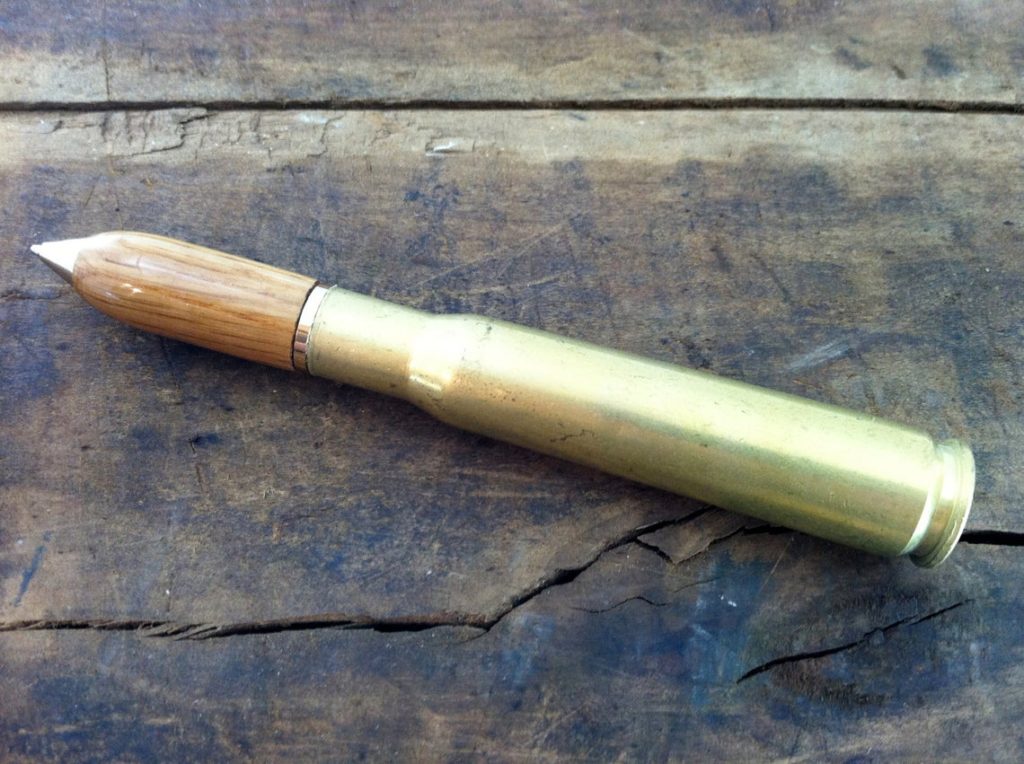 This isn't your ordinary bottle opener. Not only is it hand crafted, but it makes for an interesting conversation piece.
Each bottle opener is made from bourbon wood staves that were used at commercial distillery in Kentucky. The story doesn't stop there. The barrels were then used to age craft beer at a small St. Louis craft brewery. We challenge you to find a more ideal gift for your craft beer-loving groomsmen.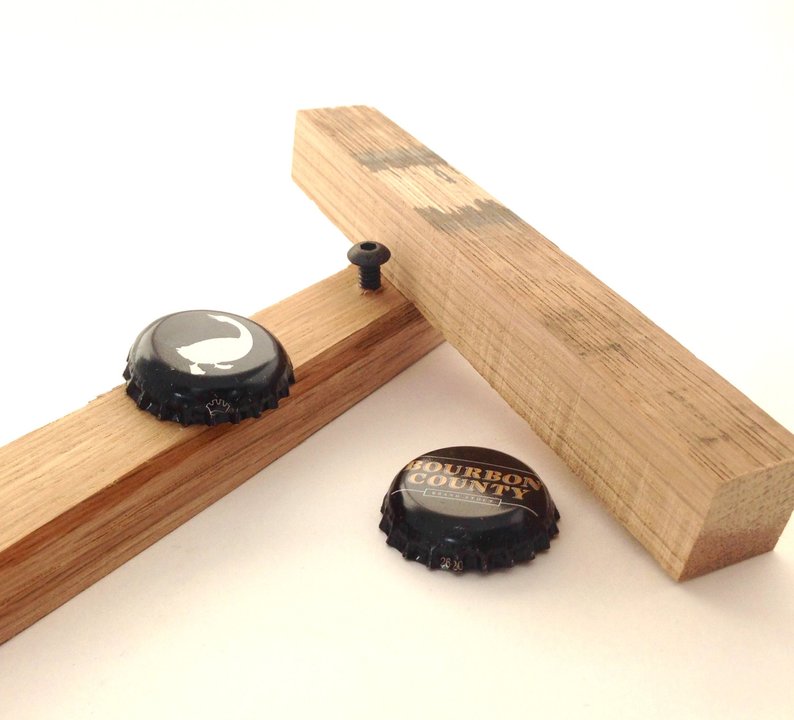 The personalized golf ball box is for those who prioritize tee time with friends. With room for 12 golf balls, and velvet lined interior, it is sure to be a favorite and a special keepsake for years to come.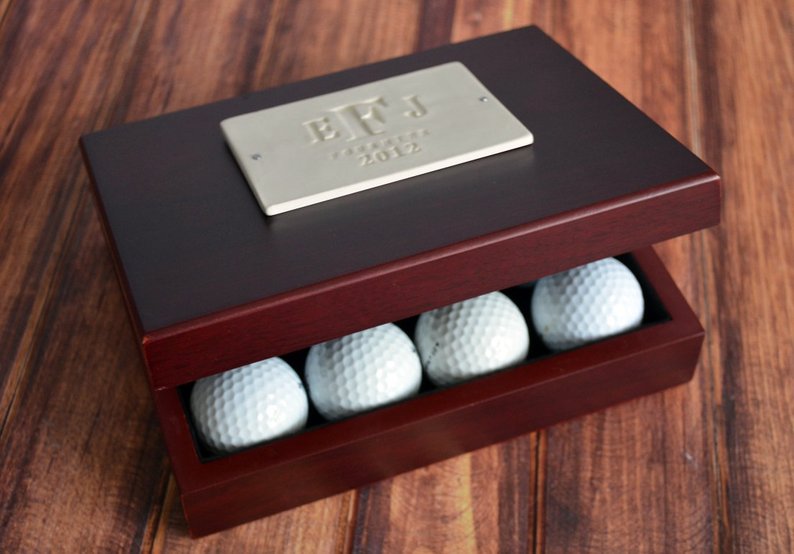 Looking for the perfect gift for the guy on the go? Look no further. The Exotic Wood Flask is handcrafted with actual wood that has been conformed to a stainless steel flask.
Your groomsmen might already have a flask, but they won't have one as cool as this.
Available in 4 sizes.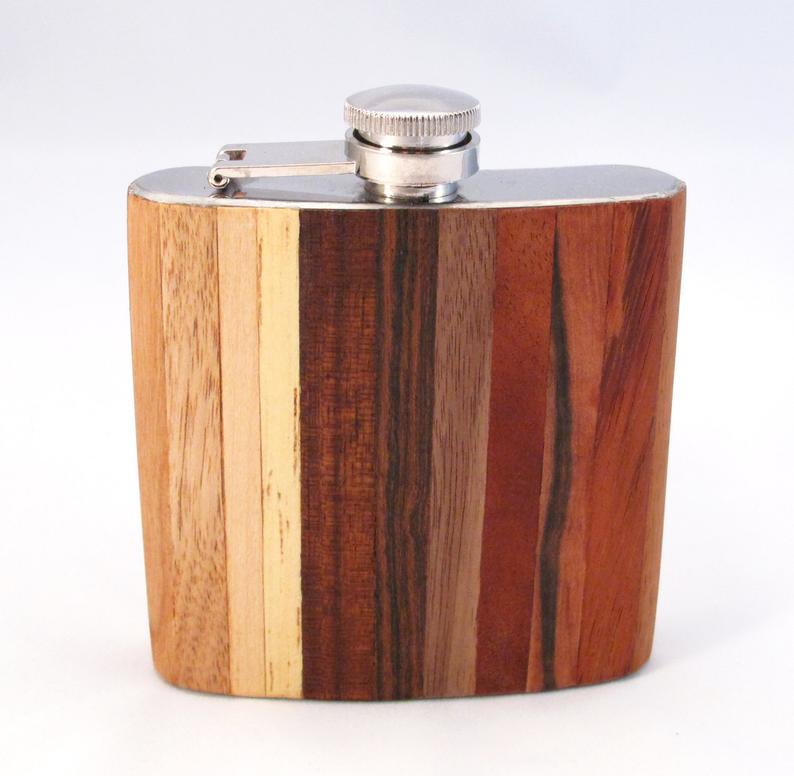 Gift Ideas They'll Love