5 Things Grooms Should Know About Weddings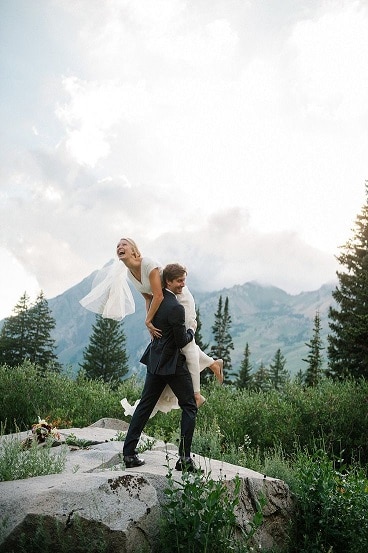 Clueless about weddings? You're certainly not alone. Here are five things grooms should know before it's time for the I do's.
You're half of the equation
While you've likely heard that weddings are all about the bride, remember that it's your day, too. You don't want to look back on your wedding day and realize you weren't involved with a single detail. Find some areas where you can handle the planning or make your mark, whether it's on the transportation, food and drinks, entertainment, music, groomsmen gifts, honeymoon, etc. and run with it.
Choose your wedding party carefully
While it's important to include your brothers or other relatives and best friends in your wedding party, carefully consider those who may not be quite cut out for the responsibility. If one of your friends seems like a good pick, but habitually flakes or shows up late to events or tends to party too hard and embarrass himself, give him the gift of simply being a guest instead of entrusting him with a more important job on the wedding day.
Help register for gifts
It may seem easier to bow out of the registry process than spending time poring over endless gift options, but it's important to weigh in on gifts you'd like to see on the registry, too. You may not have as strong of an opinion on bath towels or water glasses, but you might want to include some lawn and garden tools, BBQ gear, man cave or home bar items on your list.
Wedding planning is stressful
Whether you're concerned about a ballooning budget or feeling the time crunch, you and your fiancée will most likely start getting on each other's nerves at some point during the planning process. This is normal and not a sign to run for the hills. Make sure to schedule some non-wedding-focused date nights to relax and unwind from time to time.
You may get emotional
One of the things grooms should know is that this is one of the most important days of your life. Seeing your closest family and friends gathered together, thinking about those who couldn't be there, seeing your gorgeous bride walk down the aisle in her wedding dress and reciting your vows can easily bring on a few tears. Don't let anyone give you a hard time about it. Embrace it and enjoy the day.
Gift Ideas They'll Love