What Should Grooms Have on Their Wedding Registry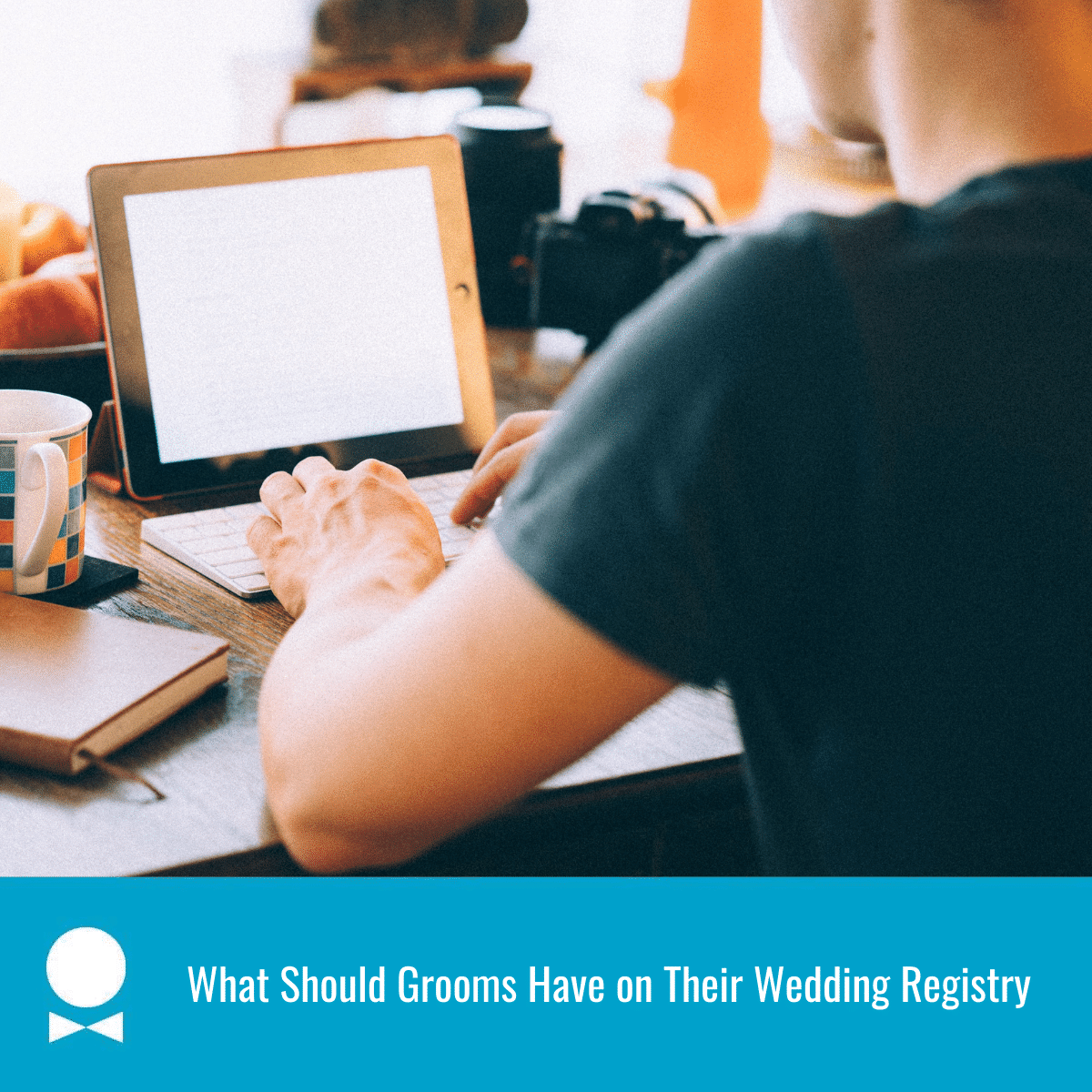 As grooms become more and more involved in wedding planning and the popularity of man showers and couples showers continue to grow – now's the perfect time for grooms to bring in some serious loot by creating their man registries.
Although traditional wedding registries are great for items like bath towels, dishes, and bedding, there are certain items that guys should handle — or at least have a hand in — selecting. After all, the groom is half of the wedding equation. Plus, your guy friends will want to give you something they know you'll enjoy.
Registry Categories
Here are some major gift categories to consider that both brides and grooms can enjoy together. Like what you see? Create a registry with us.
Electronics
4K TV – parents or groups of friends may go in on something like this together
Video game system – we're Team PS5
iPad
Party games for get-togethers – Jackbox Games, Cards Against Humanity, Settlers of Catan
Portable speakers
Projector and screen
Surround sound speaker system
Ring security system
Nest thermostat
Amazon Echo or Google Home
Home Improvement
Tool chest
Toolset
Stud finder
Paintbrushes
Ladder
Dependable flashlight
Lawnmower/weed whacker
Electronic Level
Kitchen and Grill
BBQ Grill
Cedar planks for the grill
Grill cover
Steak knife set
Deep fryer
Grilling cookbook
Meat grinder
Specialty hot sauce or BBQ sauce
Basement/Man Cave
Kegerator
Wine rack
Wine chiller
Bartender book
Drink kits – mojitos, margaritas, martinis, etc.
Pub Table
Bar Stools
Game Room
Dartboard
Poker table
Poker chip set
Beer pong table – OK, this one is iffy, but nothing beats revisiting those college nights!
Board games
Outdoors
Tent
Outside patio space heater
Hammock
Tailgaiting gear
Horseshoes or bags game
Lawn chairs
Binoculars
Camping equipment
Wall art or framed memorabilia
Appetizer bowls
Glassware, beer steins, and coffee mugs
Shot glasses
Travel mugs
Lamps or neon signs
Flag or yard sign
Blankets or pillows
TMR Recommendation: These are just suggestions to help get the ball rolling. Each couple is different and enjoys different things. We recommend first taking an inventory of what's most important to you and your bride, and then registering accordingly. Remember, getting married is a joint venture. The groom's involvement in the wedding gift registry is essential. Don't let your gifts be an afterthought!