Wedding Guest Etiquette Do's and Don'ts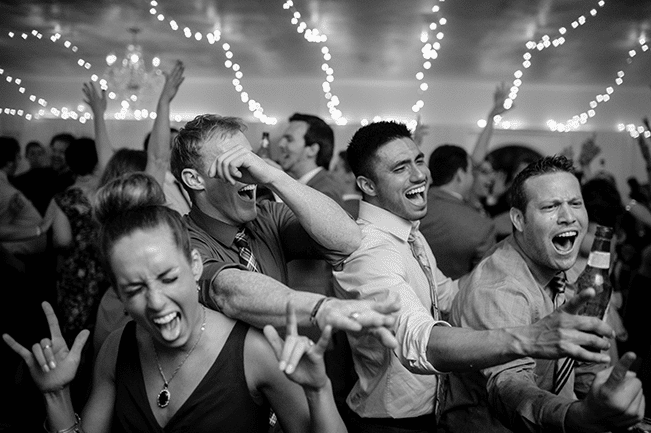 Not quite sure what wedding guest etiquette still applies today? Is it always okay bring a guest? Are shorts appropriate at a summer wedding? Here's a handy list that will help you avoid committing a major faux pas and annoying the bride and groom.
Don't show up late
While arriving fashionably late may be acceptable at a friend's party, it's not cool on the wedding day, especially at the ceremony. Things are often on a tight schedule and arriving late can make you look careless or even cause a scene if you're trying to enter the ceremony venue just as the bride's about to walk down the aisle. Make sure to arrive at least 20 minutes ahead of time.
Do show up dressed for the occasion
Pay attention to the invitation, time of day, seasonality and location or venue to help determine the formality of the wedding and expected dress code. If you're still unclear, ask a member of the wedding party beforehand to steer you in the right direction. Unless it's a very casual wedding, skip the jeans, shorts and t-shirts.
Don't assume you can bring a date
If you're single or dating, pay attention to the wedding invitation to see if it's addressed to you alone or you and a guest or significant other. Don't just assume you can bring a date to the reception. Sometimes engaged couples may be struggling with venue capacity limits or budget constraints that may prevent them from being able to accommodate a date for every guest. Use it as an excuse to meet new people.
Don't show up empty-handed
Even though gifts aren't required, as a guest who will be enjoying the wedding's festivities (and most likely food, drinks and entertainment), it's important to show a gesture of thanks toward the newlywed couple by bringing (or sending) either a gift, check or cash to help the couple start their married life together. Need some help with personalized gift ideas for the couple? Check out this guide for some great ideas.
Do sign the guestbook
Whether the newlyweds have a traditional guestbook or alternative option, such as signing a matted photo, art print, object or advice cards, take a few moments to jot down your name or a few well wishes, so they can look back on them on future anniversaries.
Don't complain
So what if the bar ran out of your favorite liquor or the chicken was a bit overdone? These things happen. So many details go into planning a wedding that it's tough for every single thing to go off without a hitch. So don't be a jerk by complaining about and drawing attention to them, especially within earshot of the bride, groom or their families.
Do enjoy yourself
Whether it's participating in dances, speeches or the garter toss, make sure to engage yourself in a few of these classic wedding activities to show your support for the newlyweds and help keep things moving smoothly.
Don't overdo it
Make sure you're not that guy – the one who drank way too much and became loud and obnoxious. It's not a good look and certainly not acceptable wedding guest etiquette. Pace yourself, and alternate cocktails with water to stay ahead of the game.
Do be a gracious guest
At the end of the evening before heading out, make sure to thank either the bride and groom or their families for being included in the festivities and let them know how much you enjoyed everything. They'll love hearing that things went well and that guests had a great time celebrating with them.
Photo: Rebekah Hoyt Photography
What are your wedding guest etiquette pet peeves? Let us know in the comment section below.