Wallet-Friendly Wedding Planning Tips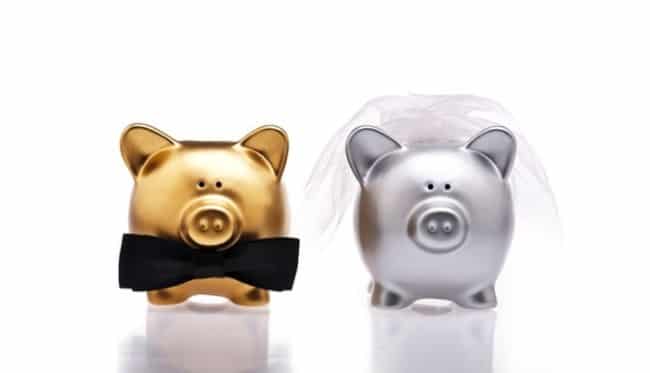 Starting to get the budget blues? With a little planning savvy, creating an amazing wedding doesn't have to break the bank. Here are some of our favorite money-saving tips.
Go off-peak
High wedding season — spring, summer and early fall — is typically the busiest and most expensive time of the year to host a wedding. Consider having your wedding during the off-season (such as late fall or winter) to net a considerable discount. Certain venues may have different peak times, so check ahead to determine its least busy time of the year.
Avoid Saturdays
Most weddings are held on Saturday evenings, so it can be less expensive to pick another day of the week, such as Friday or another weekday. Hosting a brunch or lunchtime wedding can also often be much less expensive than an evening wedding.
Pick an all-in-one venue
Choosing a single venue for your wedding ceremony and reception can be a great way to reduce your overall cost. You won't have to worry about transportation between two locations for the wedding party and oftentimes won't need a separate cocktail hour because guests can flow directly into the reception space right after the ceremony's finished.
Keep the guest list in check
Trimming the guest list is an obvious, yet often necessary, way to reign in your budget. Invite everyone you couldn't imagine celebrating the day without. Then consider any extras you don't have to extend an invite to, such as former co-workers, friends you haven't seen in over a year, distant relatives or your parents' neighbors or friends you haven't met. Also consider eliminating plus ones for any guests who don't have a spouse or serious significant other.
Be flexible with food
Work with your caterer or venue to choose menu items that are delicious yet budget-friendly. For example, instead of a formal, plated dinner, consider a buffet with a couple of protein options, salad, veggies and then limit sides to a few crowd-pleasing options. For dessert, if your heart's set on a big cake, choose a cake with a faux tier or two to add height, and have a separate sheet cake in the back that guests can be served from. Also find out if the venue charges a cake cutting fee. Another money-saving trick is choose alternative dessert options such as cookies, pies, tiered donut cakes, cake pops, cupcakes, etc.
Reign in the alcohol
Instead of offering an open bar all night, offer one or two beer and wine options to keep things simple and keep the budget under control. Check with your venue to see if it's possible to bring in your own alcohol to save money. Just be aware that some caterers may charge a corking fee, even if you bring in your own wine. Another area to save is skipping a champagne toast, which many guests won't drink anyway. Let your guests toast you with whatever drink they already have in hand instead.
Get creative
Brainstorm what you can borrow, DIY and let others help you out with whenever possible. Pinterest is a great resource for a plethora of fantastic DIY ideas. Consider asking friends and family if you can borrow items for your wedding, whether it's a veil, jewelry, get-away car, décor, etc. Also tap into some of your guests' hidden talents in lieu of a wedding gift. For example, maybe your cousin is ordained and could serve as your officiant, or your aunt loves flower arranging and would be happy to take handle the flowers, or your friend is an amazing baker and would love to make your wedding cake. Give them an opportunity to show off their special skills to make your big day even more personal.
Find budget-savvy gifts
You don't have to thank your wedding party for their role on your wedding day with an expensive gift. Also don't worry about getting everyone the same exact thing. Choose gifts based on each person's personality and interests instead. There are many budget-friendly, yet thoughtful gift ideas to consider. Check out online retailers for affordable personalized gifts or Etsy for unique handmade gifts.
Skip favors
While favors are a great extra if you can work them into your budget, you can easily skip them without anyone noticing. Guests will remember the amazing time they had, rather than the great piece of swag they took home.
Which of these budget-saving tips would you consider for your wedding? Let us know in the comment section below.
Save