Guy-Friendly Wedding Favors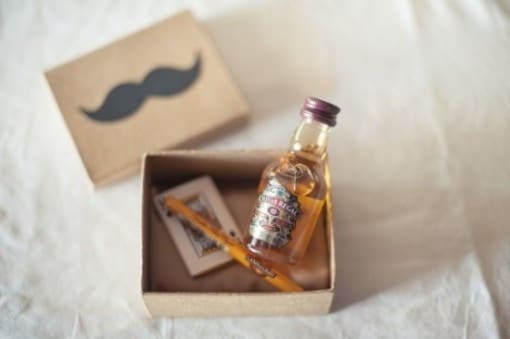 Stuck on boring wedding favors? Skip the cheesy, run-of-the-mill options you've seen a million times before and consider one of these creative, guy-friendly wedding favors for your guests instead. (Hint: The bride will love these ideas, too.)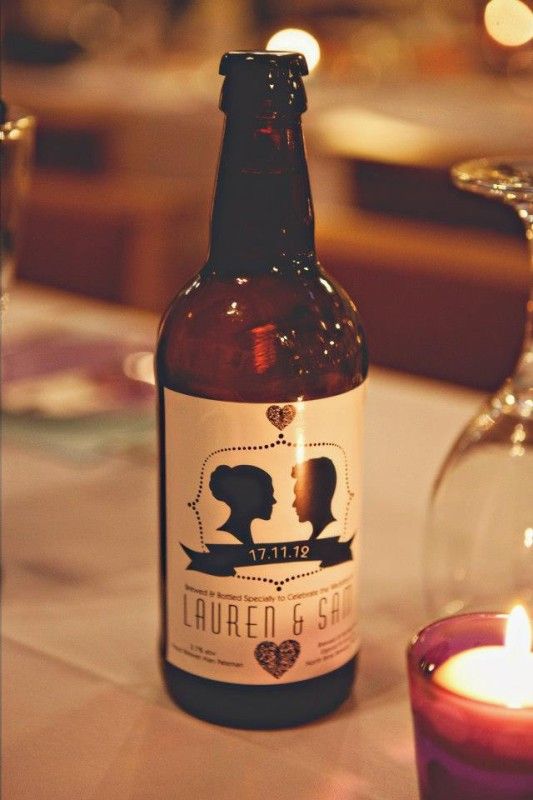 Custom brew
Make a killer homebrew or have a favorite local beer? Send guests home with a bottle with a personalized tag. These are great to tuck into welcome bags for guests at the hotel as well.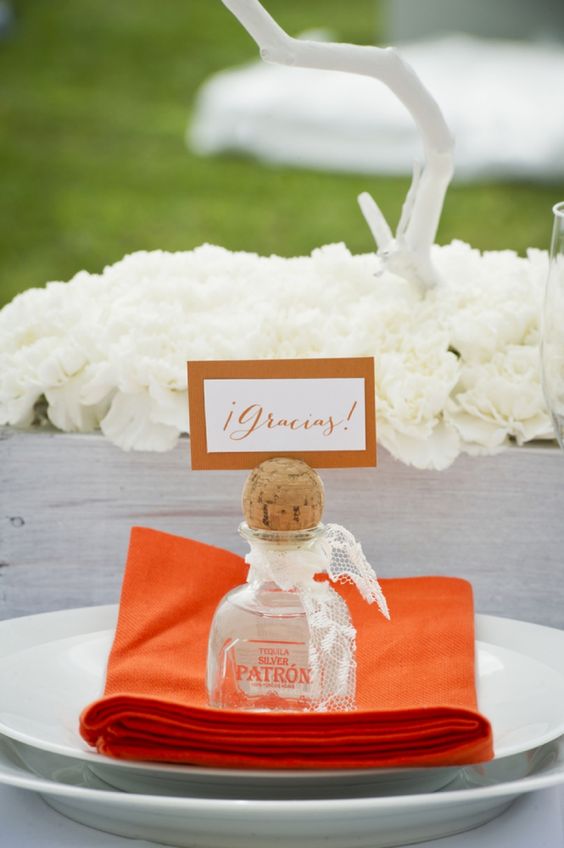 Liquor minis
Consider sending your guests home with a taste of your signature blend of liquor. Consider adding personalized tags to your bottles, including a mixer like cola, or pairing them with a cigar.
Custom shot glasses
Give guests a favor they'll actually use, like a personalized shot glass — both for toasting with at the wedding and to take home as a keepsake of the big day.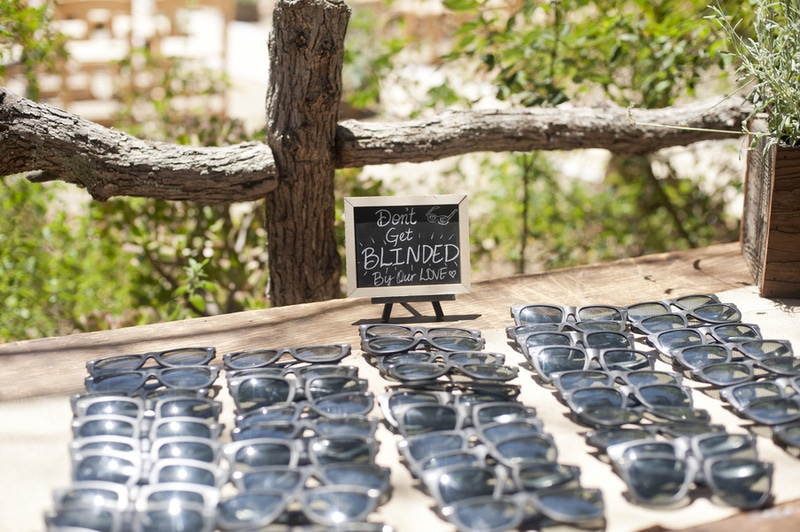 Sunglasses
A great favor for outdoor weddings, offer guests a pair of cheap sunglasses to keep them comfortable on the bright wedding day and all summer long.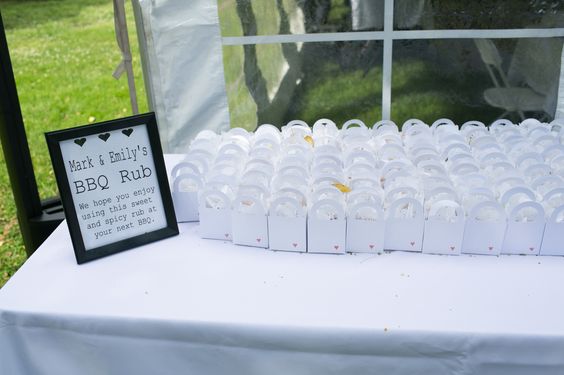 BBQ sauce or rub
For barbeque lovers or grill masters, offer a sample of your own homemade spice rub or a favorite locally-sourced BBQ rub or sauce.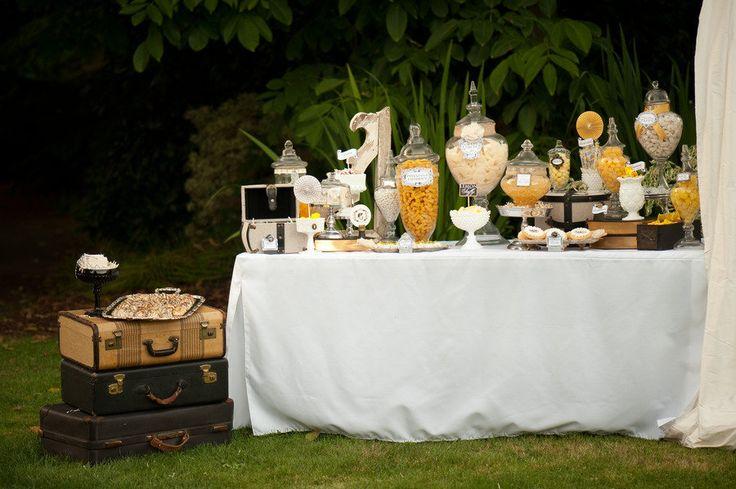 Sweet treats
Share some of the bride's and groom's favorite candies or other sweet treats by setting up a treat bar, along with take-home bags, so guests can help themselves.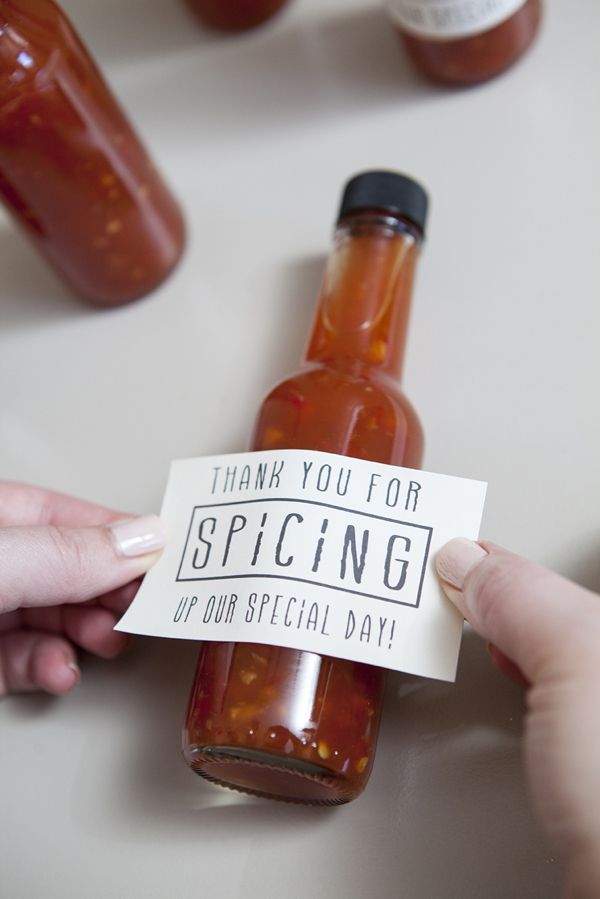 Hot sauce
Are you a devoted hot sauce fanatic? Give guests a taste of your favorite (DIY or store-bought) fiery special sauce to take home.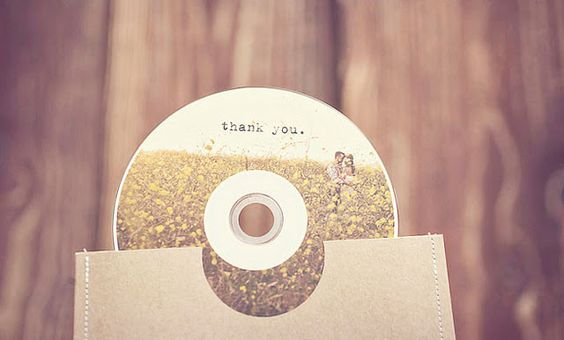 Wedding soundtracks
If you're a musician or like to play DJ, give your guests a taste of some of your favorite music or a selection of favorite songs played at your wedding reception.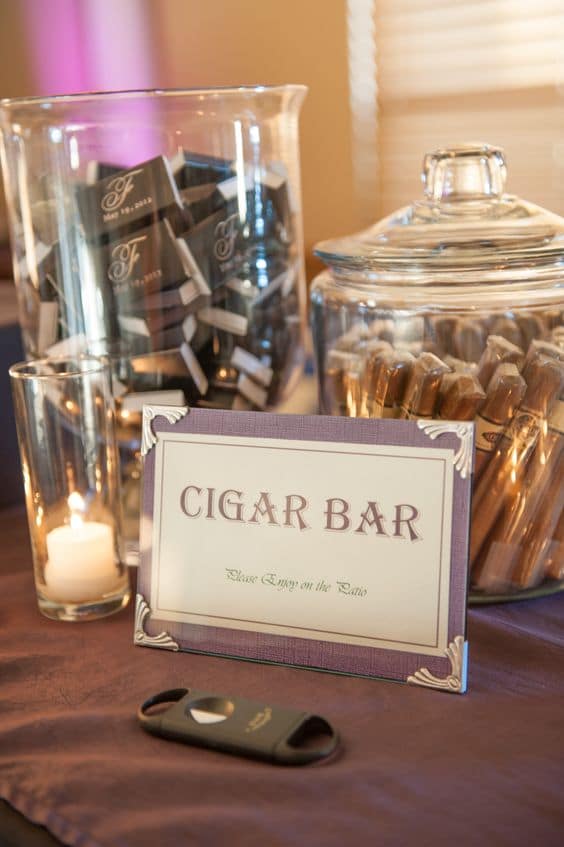 Personalized cigars and matches
Offer your guests a cigar with a customized label and a set of matches, so they can continue the celebration after the reception comes to an end.

Hangover kits
Stock mini hangover kits with instant coffee, ibuprofen, antacids, a bottle of water and a light snack. Your guests will thank you in the morning.
Photos: Pinterest, Every Last Detail, The Man Registry, Project Wedding, Kyle Michelle Weddings, Weddbook, Something Turquoise, Pinterest, Brideside, Whimsical Wonderland Weddings
Save
Save
Gift Ideas They'll Love