Groom's Guide on How to Write Your Own Vows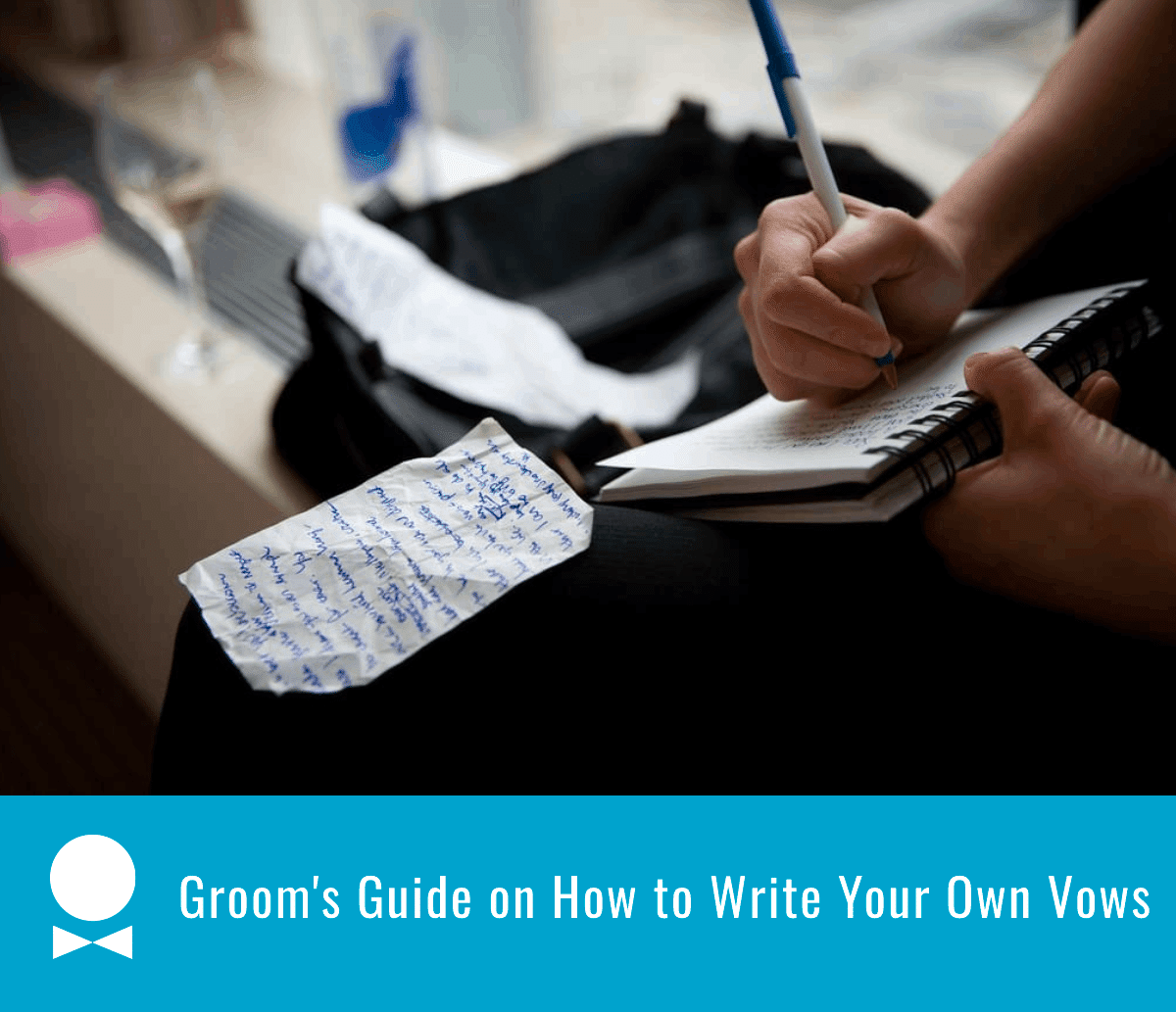 Writing your own vows adds a unique touch to your wedding ceremony. However, we understand that vow writing isn't a simple process. So instead of starting at a blank sheet of paper for hours on end, check out our sample vows and vow writing tips below, and consider this the walkthrough before the big game.
Vows typically have a defined beginning, middle, and end.
Kickoff (start slow and establish the tempo)
State your name, her name, and your intentions for marriage.
Example — I, Romeo, stand here ready to take you, Juliet, to be my wife, best friend, and lifelong partner in marriage.
Half-time (the meat and potatoes)
State why you intend to marry and what marriage means to you. This would be the time to use any poetic skills you may have. It might also be an appropriate time to include a story that illustrates your love for the bride.
Example — As husband and wife, I know we'll be able to accomplish anything and overcome any challenges that stand in our way. From the moment I met you in college, I knew you were the one I was meant to spend the rest of my life with. As we began to date and get to know each other even better, these thoughts were confirmed. I have never doubted my love for you; in fact, it has grown stronger every day.
4th quarter (finish strong)
Pledge yourself to your bride. This is where you'll want to make promises that will last a lifetime. This is the portion of the vows that you'd probably recognize by the words "in sickness and in health."
Example — From this moment on, with you at my side, I promise to always live by the vows I make today. I promise to give you the best future I can and to be the best father I can when we welcome children into the world. I will love you whether we're rich or poor, healthy or sick, young or old. I pledge to hold these promises dear to my heart for the rest of my life.
TMR Recommendation: Remember, size doesn't matter. Your vows don't have to be long; it's what you say that counts.