The 14 Best (and Most Meaningful) Mother's Day Gifts of 2023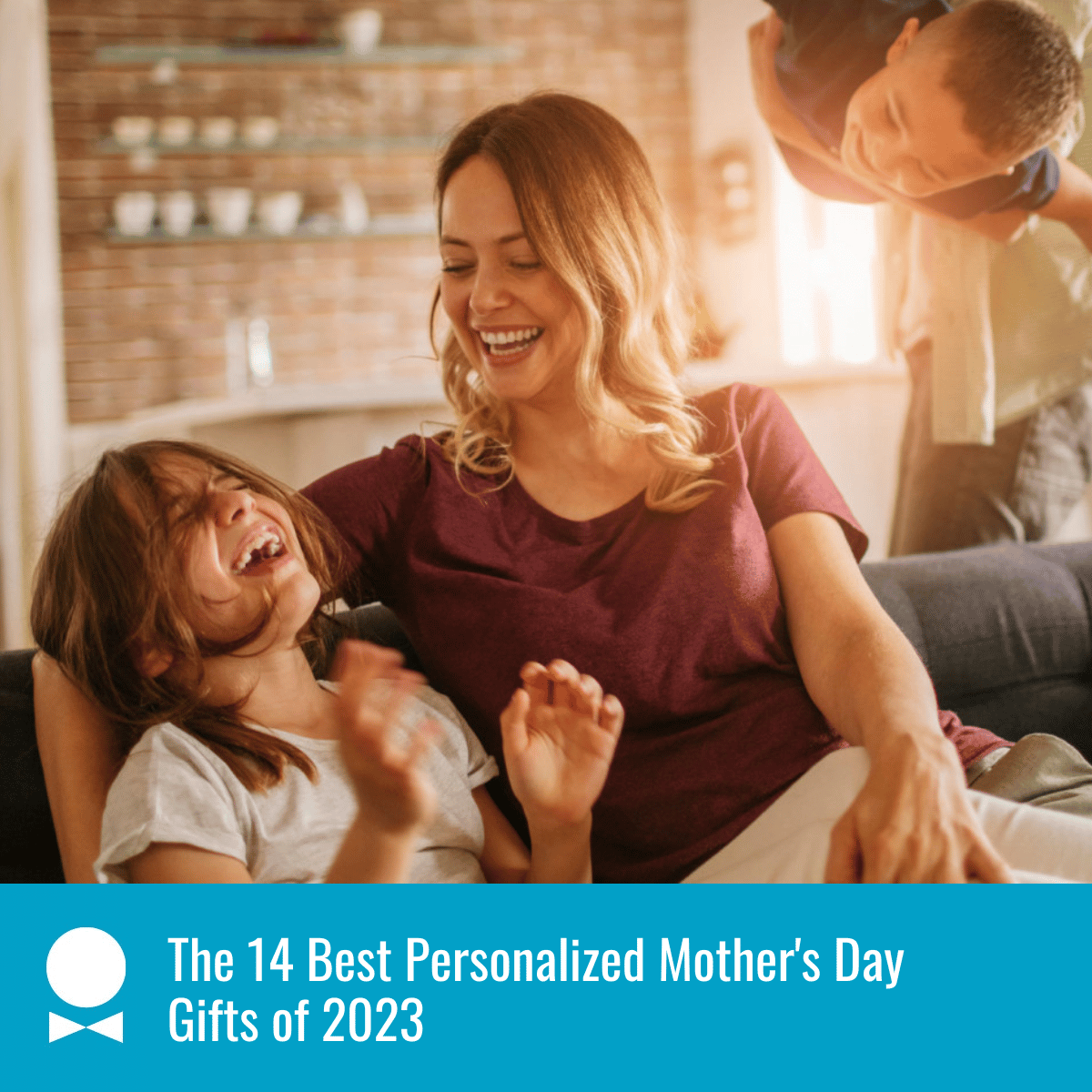 Looking for the perfect Mother's Day gift that will earn you favorite child status in 2023? Treat her right with one of these 14 gift ideas for moms of all ages.
1. Personalized Metallic Color Dipped Tote Bag
If she's into a little bling, she'll love this metallic color dipped tote, which includes her personalized initials, monogram or name. Available in gold or silver, this roomy tote is perfect for use as a diaper bag or schlepping all her daily essentials to work or around town. Get it for $39.95.
2. Personalized 28 oz. Bedside Water Carafe and Glass Set
Is she always touting the benefits of lemon water in the morning? Help her punch up her hydration game with this classic and useful all-in-one bedside water carafe and glass combo set featuring her engraved initial. The 6-ounce drinking glass acts as a handy lid for the pitcher to keep water dust-free. Get it for $39.95.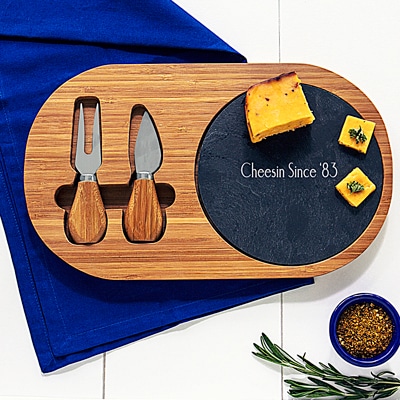 3. Personalized Bamboo & Slate Cheese Board Set
If she's a (wine and) cheese lover or frequently entertains friends and family, she'll enjoy using this Personalized Bamboo & Slate Cheese Board Set again and again. The set includes a natural bamboo board, slate insert and two utensils for cutting and serving. The removable slate insert is engraved with an initial, custom name or message. Get it for $49.95.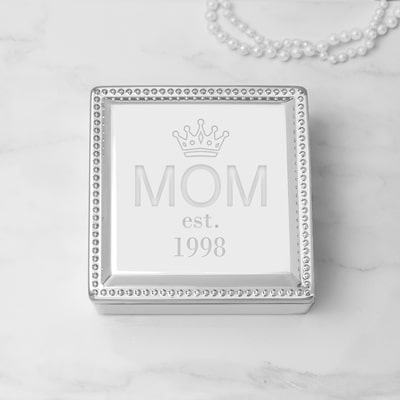 4. Personalized Mother's Day Silver Square Jewelry Box
Fit for any queen of the roost, jewelry-lovers will enjoy this Mother's Day Silver Square Jewelry Box featuring an engraved outline of a crown, the word "MOM" and "year established." The velvet-lined, 4.5- by 4.5-inch box makes an ideal stash spot for rings, earrings, bracelets and necklaces. Get it for $34.95.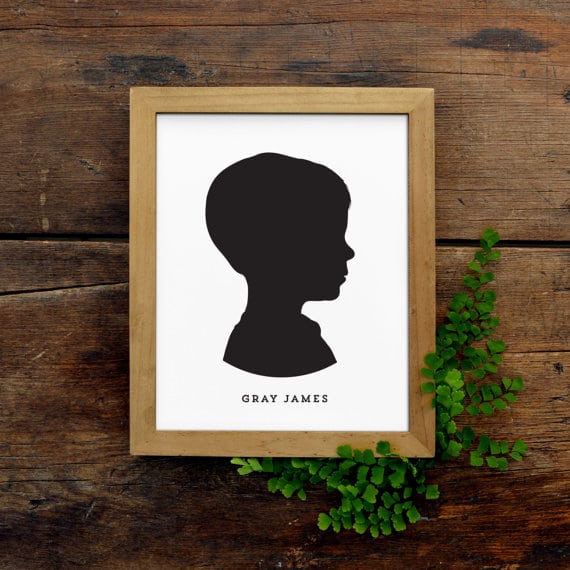 5. Custom Child Silhouette
This personalized portrait, which features a child's silhouette in profile with his or her name beneath in a choice of colors, makes an excellent Mother's Day gift for moms and grandmothers. Created from your photo, the illustration is available a high-resolution file for unlimited printing. Get it for $22.
6. Personalized Tailgate Picnic Blanket
Whether she's out at the tailgate for the big game or the kids' soccer games, this Personalized Tailgate Picnic Blanket comes in handy for any outdoor outing. It features a water resistant backing, an attached handle for travel, Velcro for a sturdy hold when folded within itself, and a zipped storage pocket. Get it for $37.95.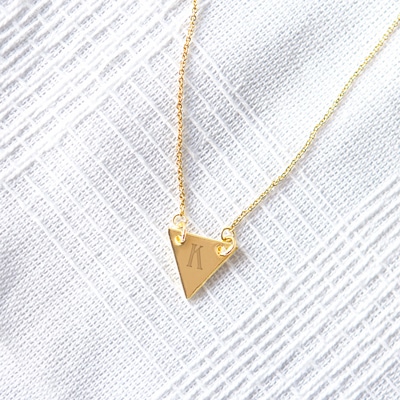 7. Personalized Triangle Pendant Necklace
This modern Personalized Triangle Pendant Necklace with an engraved single initial makes a great gift for moms who love simple, delicate jewelry for everyday. Available in gold or silver, the light metal chain can extend up to 18.75" long. Get it for $33.95.
8. Personalized Aerating Wine Decanter
Whether she prefers white, red or rose, this modern wine decanter with an engraved single initial is perfect for wine lovers. The beautifully designed decanter, which features a built-in aerator for a smooth pour, holds 30 ounces. Get it for $34.95.
9. Personalized Wooden iPad Stand
Great for moms who love to cook, this Personalized Wooden iPad Stand is designed to hold and display an iPad or recipe book. It features an engraved single initial or line of text and a twine rope for hanging. Available in white or brown rustic wood finishes. Get it for $52.95.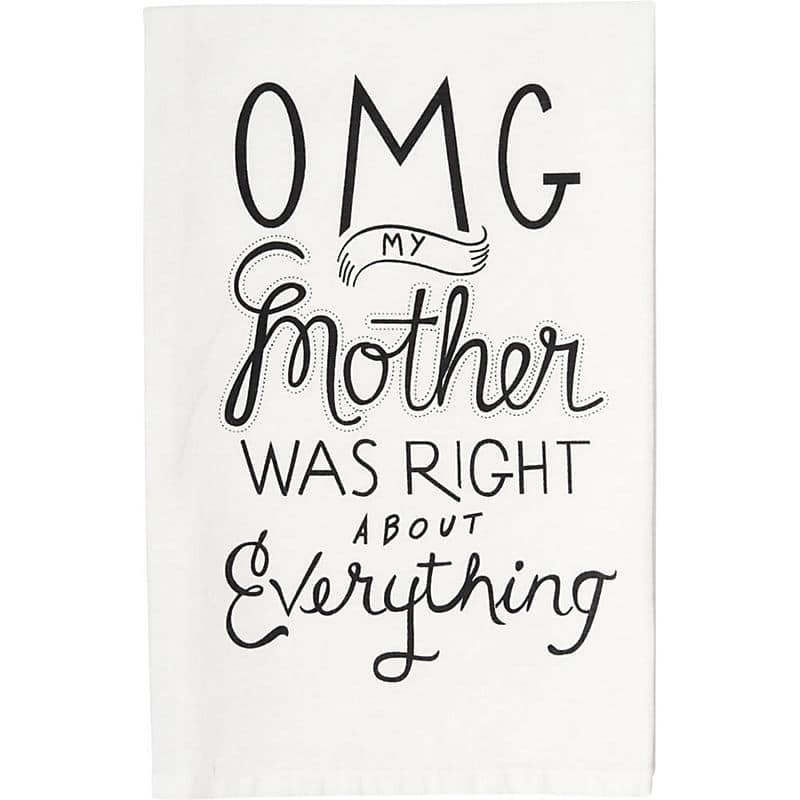 10. OMG Mom Tea Towel
It's time to go ahead and level with mom. She was right — about, well, everything! She'll get a good laugh every time she sees this humorous tea towel hanging in the kitchen. Get it for $7.95.
11. Personalized Picnic Cooler Set
Perfect for taking along for a day out at theater in the park, a summer concert or a date with dad, this handy picnic set includes a  cooler for food and drinks, along with two cloth napkins, two stainless steel knife and fork sets, two acrylic wine glasses, a wooden cheese board, a cheese knife and a wine bottle opener. Available in navy or red, the cooler is personalized with a single initial. Get it for $57.95.
12. Tipsy Wine Glasses
Each wine glass in this unique "tipsy" 4pc. set is designed to swivel when you set it down. Don't worry about spillage, the weighted bottoms ensure they'll never tip over. Engrave with an initial for no extra charge.
13. Family Bistro Canvas
Foodies and chefs alike will love showing off this Customized Family Bistro Canvas Print at the next family dinner. The 18- by 24-inch sign, which features a vintage-inspired fork and spoon design, the word 'Eat', and is personalized with a family name, adds a heartfelt touch to any dining room or kitchen.
14. Personalized Jewelry Box
If your mom has too many baubles to keep track of, she'll really appreciate this black leather Personalized Women's Jewelry Box. The jewelry box has 10 compartments with removable jewelry pillows to keep her jewelry safe and organized. The box's hinged glass lid, which is personalized with her name, opens and closes with a polished-nickel lock.
A Few Parting Thoughts..
Being a mom is a tough job. It doesn't seem fair that there's only one day per year where we officially honor these amazing women. This year, we encourage you to to show Mom how much you appreciate everything she's done for you by skipping the cheesy, last-minute gifts and opting for something truly meaningful and unique. All of the gifts on our list are personalized for no extra charge. We recommend placing your order two weeks before you need it. Mother's Day falls on May 10th this year, so get your orders in by April 26th! And don't forget we offer free shipping on orders over $75.
At The Man Registry, we're about more than just gifts for men. Not only are these gifts great for Mother's Day, they also make unique gifts for the Mothers of the Bride and Groom. Or if you need something for Dad, we have those gift ideas covered as well.
Gift Ideas They'll Love