9 Creative Wedding Food & Drink Stations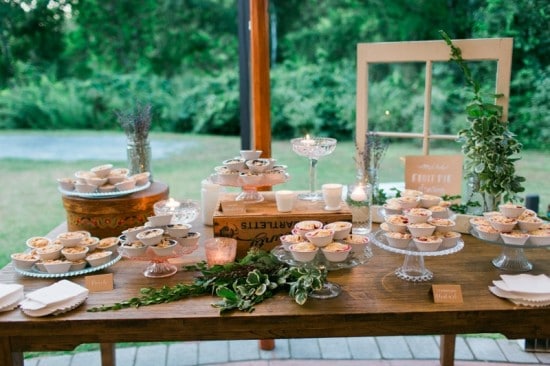 Thinking about going beyond the carved meat station at your wedding reception? Consider incorporating unique wedding food & drink stations on your big day to show off your tastes and personalities. Here are nine fun ideas to draw inspiration from.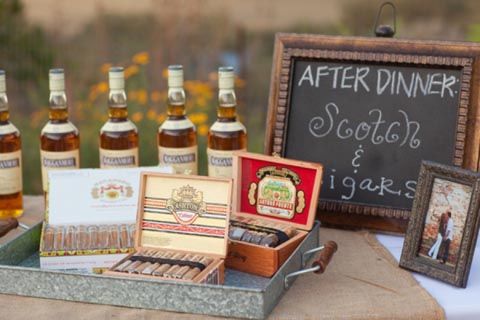 1. Scotch and cigar station
Create a "vice" station, like the after-dinner scotch and cigars table here, with your favorite poison and some smokes for guests to enjoy.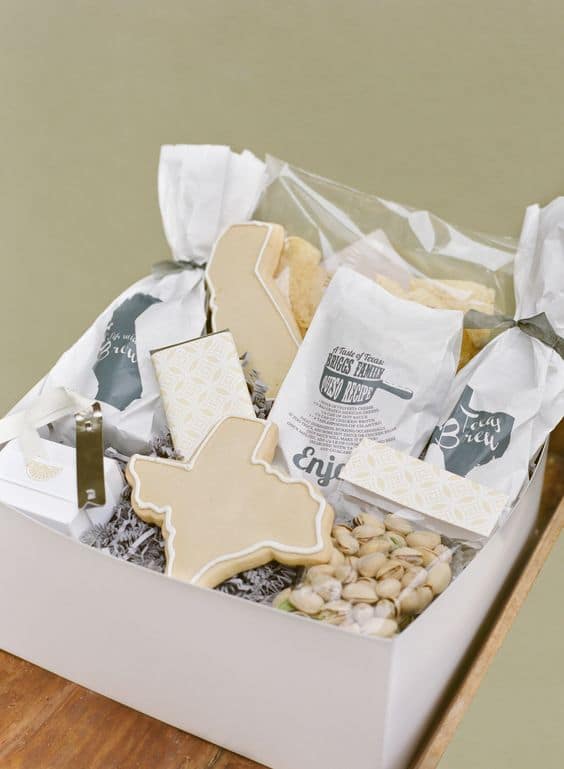 2. A taste of local treats
Set up a table with a selection of local fare and regionally-made specialties, such as BBQ sauces, candy, cakes, craft beer or cocktails.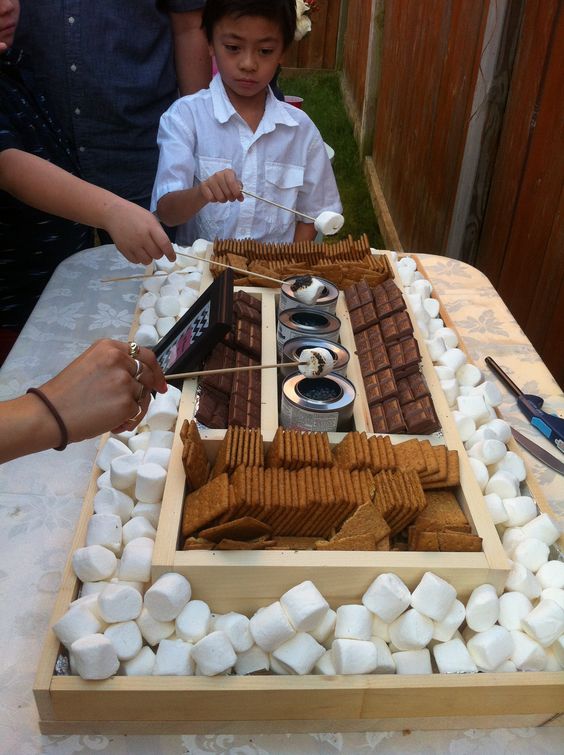 3. DIY treat or beverage bar
Put guests in the driver seat and offer them a create-your-own bar. Fun food options include: build-your-own street tacos, baked potato bar with fixings, ice cream or yogurt bars with toppings, self-serve cotton candy or s'mores station, gourmet hot dogs and condiments or flavored popcorn options. For drinks, consider a make-your-own martini bar, or a whiskey, wine or craft beer tasting bar.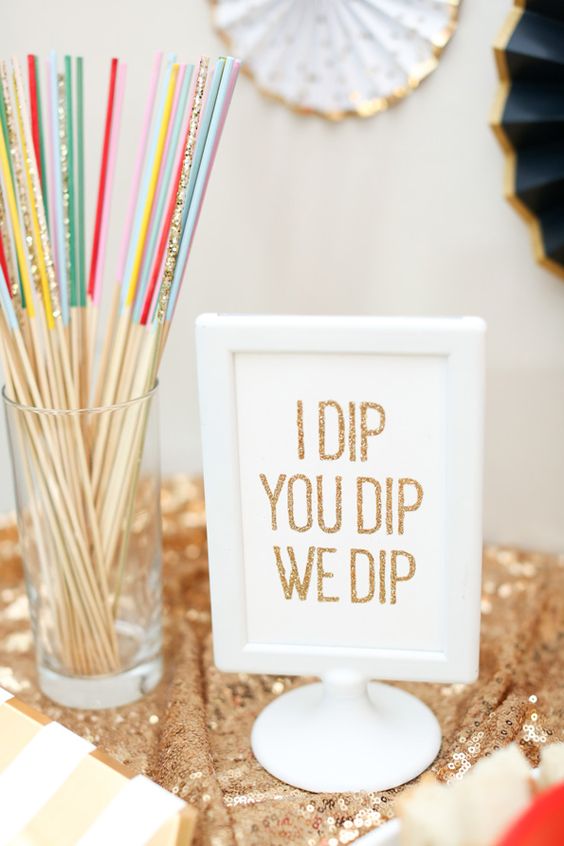 4. Gourmet cheese or fondue station
Obsessed with cheese? Arrange for a stellar cheese station, complete with breads, fruit, nuts, olives, vegetables and condiments. Or kick things up a notch and let guests dip bread, fruit and more in a choice of cheesy or sweet fondue.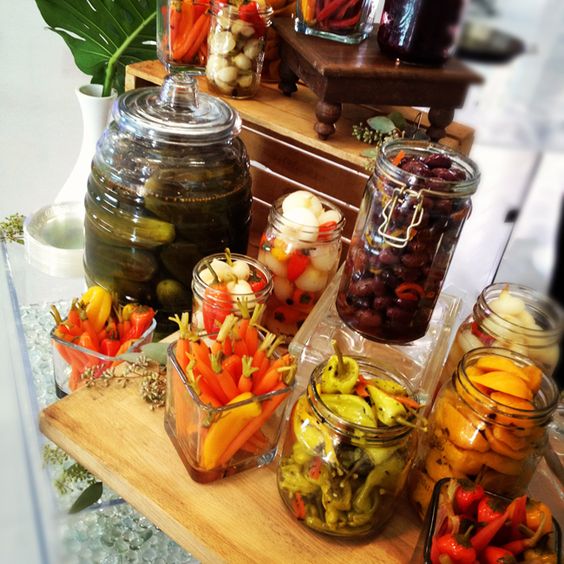 5. Pickle bar
Great for summer weddings, pickles can be the perfect complement to BBQ fare or gourmet burgers. Offer an assortment of flavored picks and consider serving fried pickles as well.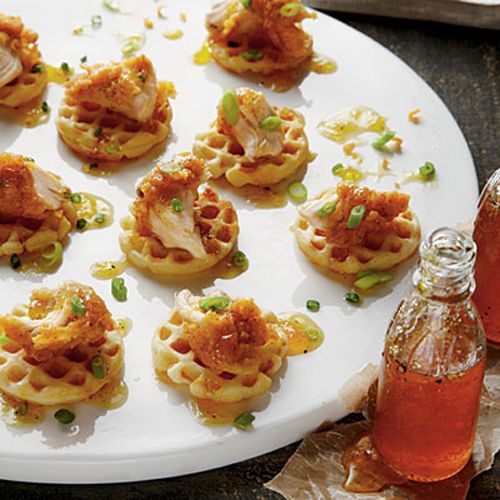 6. Mini food station
Who doesn't love their favorite foods in mini form? Consider offering crowd-pleasers such as mini burgers or pulled pork sandwiches, fries, grilled cheese sandwiches, chicken and waffles, donut holes, pie pops and more.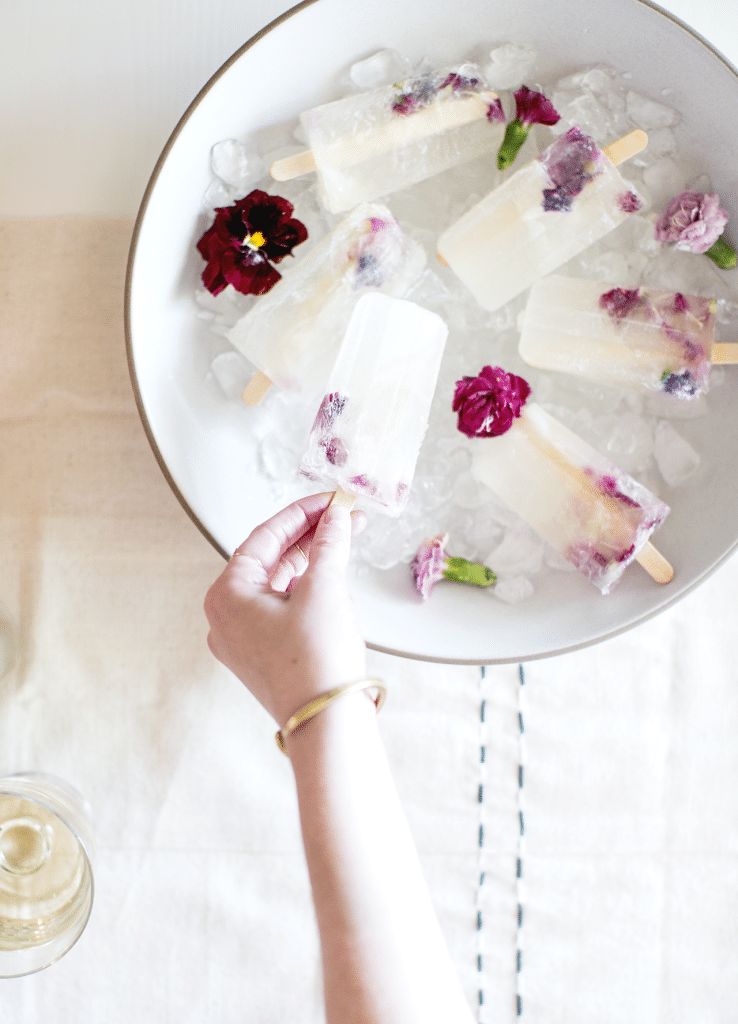 7. Hot-weather treats
For a steamy summer wedding, consider offering chilly refreshments, such as popsicles (or winesicles!), snow cones or ice cream sandwiches or setting up a smoothie, iced coffee or orange Julius station.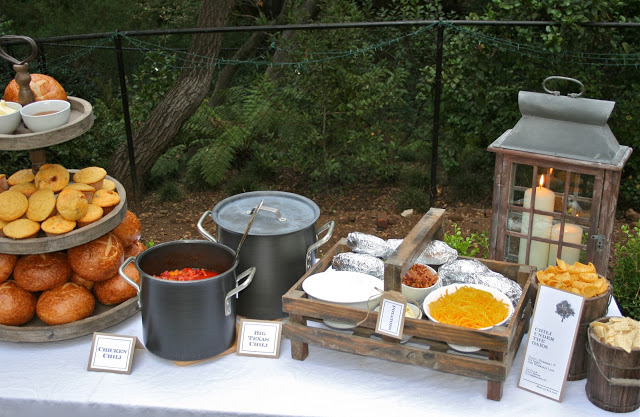 8. Cold-weather fare
To warm up guests at a winter wedding, offer a coffee and donuts bar, a s'mores station, a chili tasting bar or a hot cocoa station, complete with flavored marshmallows.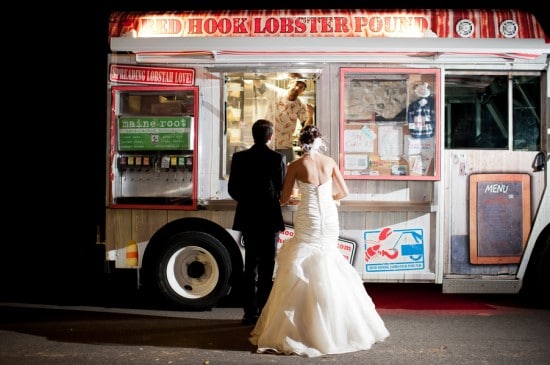 9. Food truck
Love something that only your favorite local food truck can provide? Hire them to serve your favorite treat to your wedding guests, such as sliders and waffle fries.
Photos: Mon Cheri, Lisa Vorce Co., Clip Zine, Gluesticks, Phoenix Bride & Groom, Wedding Window, Kendall Jackson Blog, Bloom Designs, United With Love
Which kind of fun food or beverage station do you plan to add to your wedding? Let us know in the comment section below.
Gift Ideas They'll Love