8 Late Night Wedding Snacks to Wow Your Guests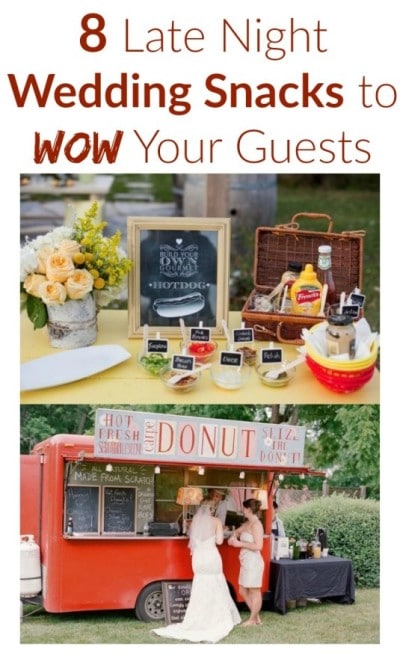 Want to create an unforgettable moment at your reception? Look no further than late-night wedding snacks. Offering guests a fun and memorable refreshment toward the end of the reception is a great way to personalize your wedding, create a little nostalgia, and help guests rally before calling it a night. Here are eight of our favorite late-night snack ideas.
Gourmet hotdog bar
You can't go wrong with this ballpark, crowd-pleasing favorite. Make sure to include all the toppings, including any popular local or regional add-ons.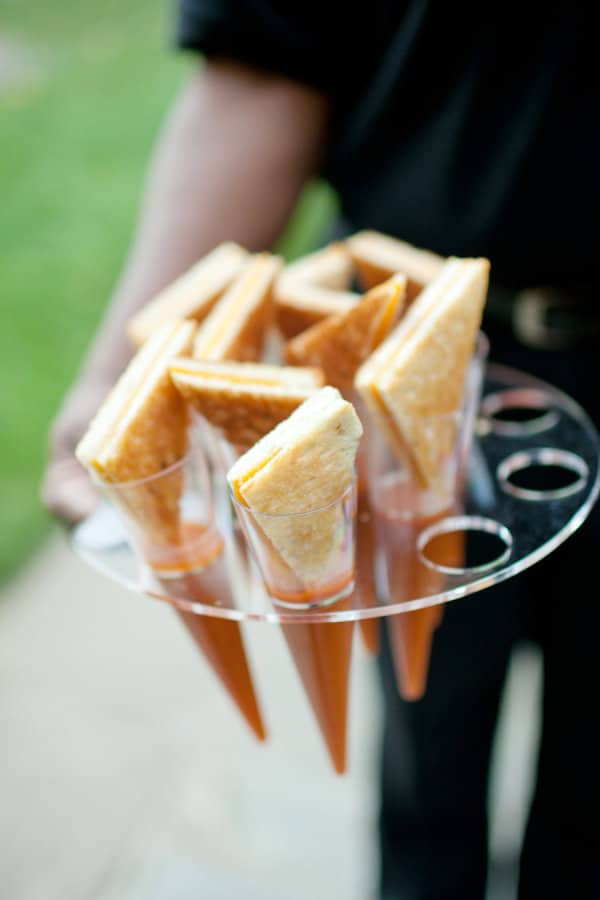 Grilled cheese & tomato soup
Perfect for a cold-weather wedding, classic combos like these were just meant to be together.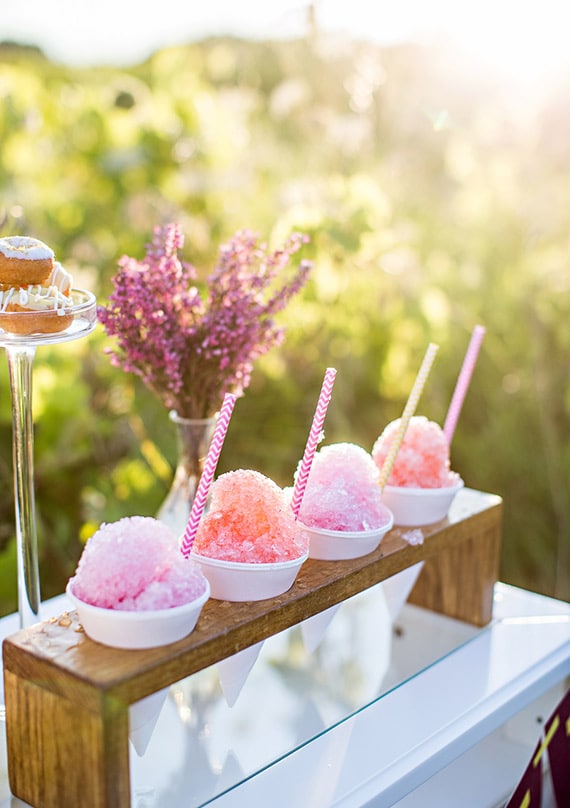 Snow cone station or ice cream sundae bar
Who doesn't love a snow cone or ice cream? Cold sweets are the ideal treat for a hot outdoor wedding in the spring or summer.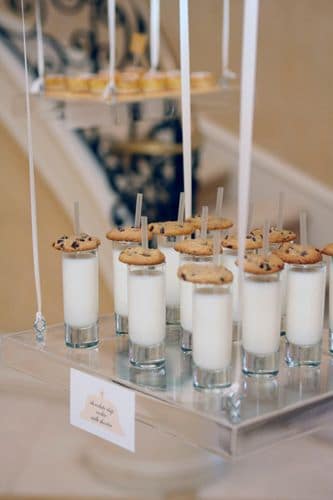 Milk & cookies
Mmmm, is there a more perfect combo known to man than warm, freshly baked cookies paired with a cool glass of milk? We dare you to find one.
S'mores bar
Reminiscent of camping, bonfires, and all-around great times, this classic dessert option pleases both kids and adults alike.
Coffee or hot cocoa & donuts
These two crowd favorites make the perfect send-off for a cold-weather wedding.
Off the beaten path
Looking for a less traditional sweet treat? Consider some unique options, like pie pops, a churro bar, a popcorn bar, a caramel apple bar with toppings for a fall wedding, or a cotton candy station for a summer wedding.
Hire a food truck
A taco or burger truck is the king of late night wedding snacks. When in doubt, hire in a mobile solution to serve up selections from one of your favorite food trucks or restaurants.
Which of these late-night snack ideas would you steal for your wedding? Let us know in the comments section.
Photo credits: OneWed, Style Me Pretty, 100 Layer Cake, Austin Wedding Blog, Kodak, Colin Cowie Weddings, Bridal Guide, Her Campus