7 Drinks to Get you in the St. Patrick's Day Spirit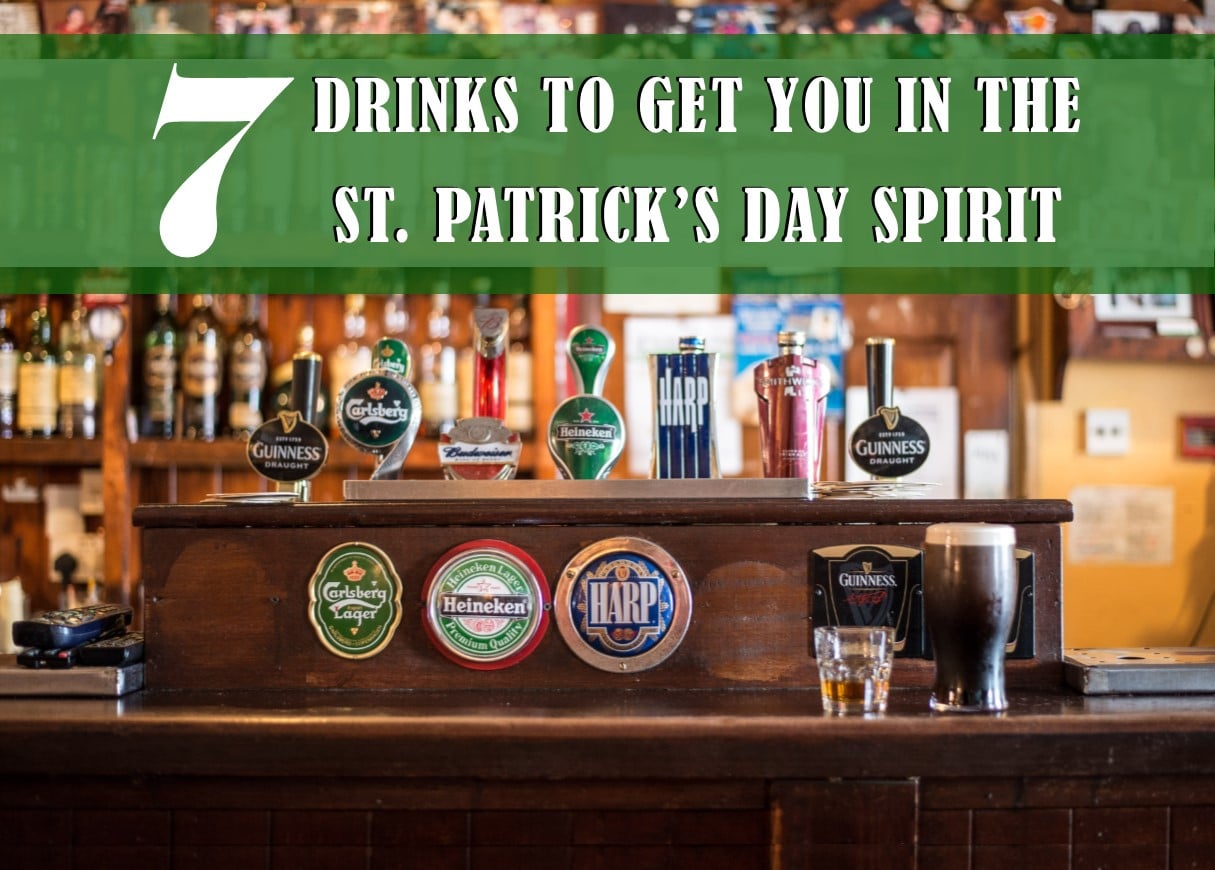 There's something satisfying about indulging in the eating and drinking traditions associated with certain holidays, like deviled eggs on Easter, pumpkin pie and turkey on Thanksgiving and, of course, green beer on Saint Patrick's Day. March 17th marks the day that has transformed from a quiet religious holiday to the world's biggest green party. On this Irish holiday, people from all walks of life come together to celebrate friends, family and good times. Looking to imbibe the best of St. Paddy's Day? Here are seven drinks that will help get you in the mood for the festivities.
1. Guinness
It doesn't get any more Irish than Guinness. Dublin's historic Guinness brewery is the king of beer. According to Reader's Digest, twice as much Guinness — 13 million pints to be exact — is consumed each year on Saint Patrick's Day than on any other day of the year. Its flavor is creamy and complex with notes of coffee and malt. The taste of this beer is heavily affected by how it's poured. Make sure it's done by someone who knows how to master the perfect pour.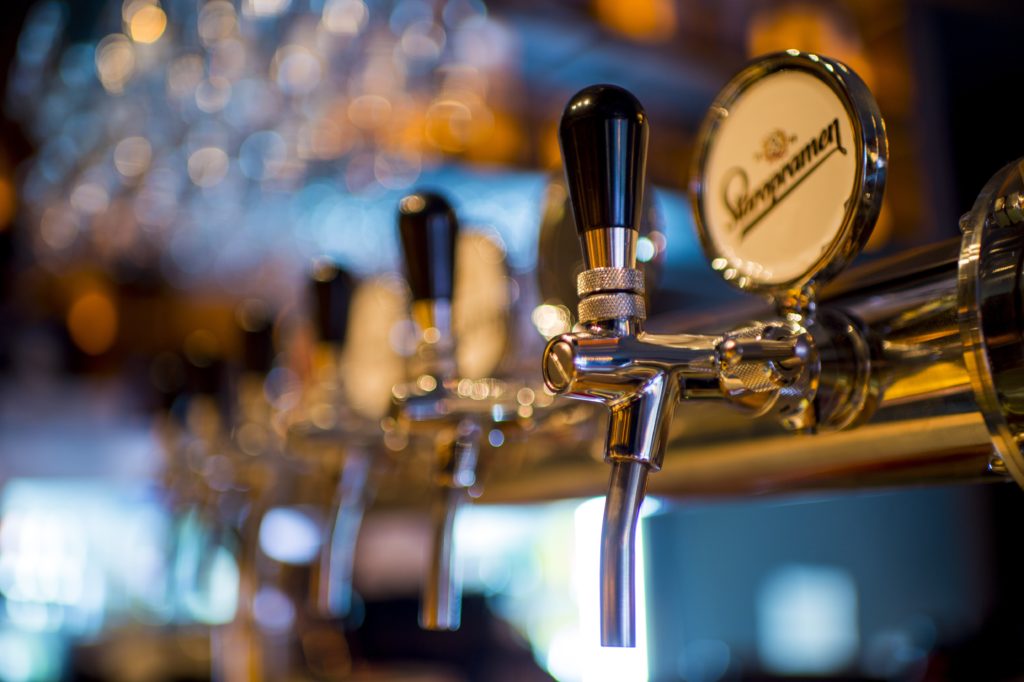 2. Black and Tan
To take your Guinness consumption to the next level, why not try mixing both light and dark beers to create the Black and Tan? To prepare a Black and Tan, the proper glassware is key. First, fill a pint glass halfway with pale ale, and then pour the dark beer, such as Guinness, on top. Pour slowly to avoid mixing the layers. While the two beers have different densities and will stay separated in the glass, they'll mix as you drink them, creating a unique taste experience. In Ireland, this drink is known as a "Half and Half".
3. Irish Whiskey
Traditionally served in low ball glasses, whiskey is meant to be sipped rather than guzzled. To keep it cool without watering it down, it's best to use chilled stones in your glass instead of ice. Drinking whiskey straight takes practice. Over time your taste buds will mature and you'll be able to distinguish different flavors and styles. Irish whiskey comes in several forms, depending on the type of grain used and the distillation process. Featured product: Personalized Decanter Set with Lowball Glasses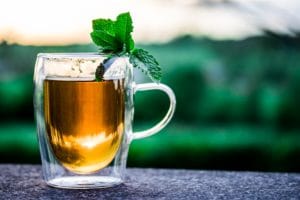 4. Hot Toddy
Not into drinking whiskey straight? Have no fear. Consider the hot toddy instead. Served warm, this traditional Irish drink (also known as a Hot Irish Punch) features a mix of honey, Irish whiskey and water. There are thousands of variations and recipes online, including using tea instead of water or adding a slice of lemon. Hot toddies can even used as a cold remedy.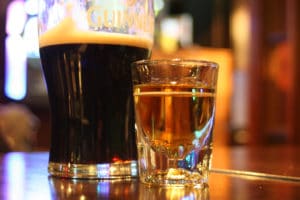 5. Guinness Bomb
While the Guinness Bomb is admittedly an American creation, it does include three Irish beverages. More of a task than a traditional drink, it's certainly not for the faint of heart! To begin, fill a pint glass halfway with Guinness. Then take a shot glass and fill it halfway with Jamison Irish Whiskey and the rest with Baileys Irish Cream. Next, take the shot glass and drop it into the beer glass. It's then customary to chug the concoction as quickly as you can. Left to sit, the Bailey's will begin to curdle and form chunks, so the goal is to down the drink before that happens.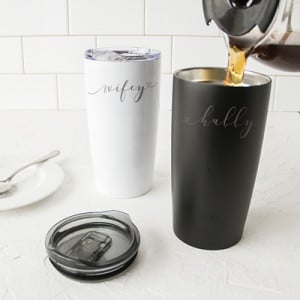 6. Baileys and Coffee
Because Baileys Irish Cream is sweet and, well, creamy, it's perfect for adding to coffee and is a great way to get the party started early in the day. Traditionally served in a tall glass mug, this drink can be consumed with breakfast or after dinner as part of dessert.
7. Green Beer
Green beer is another wholly American idea. Just adding a little food coloring to a light lager transforms your everyday beer into a St. Paddy's Day celebration beer. While it doesn't change the flavor of the beer, keep in mind that too much food coloring can lead to a green mouth! The ideal glass for drinking green beer is a can-shaped glass — it's less prone to tipping over than a traditional pint glass and also weighs a bit less. Featured product: Gunmetal Beer Mug