7 Baseball Gifts Your Groomsmen Will Love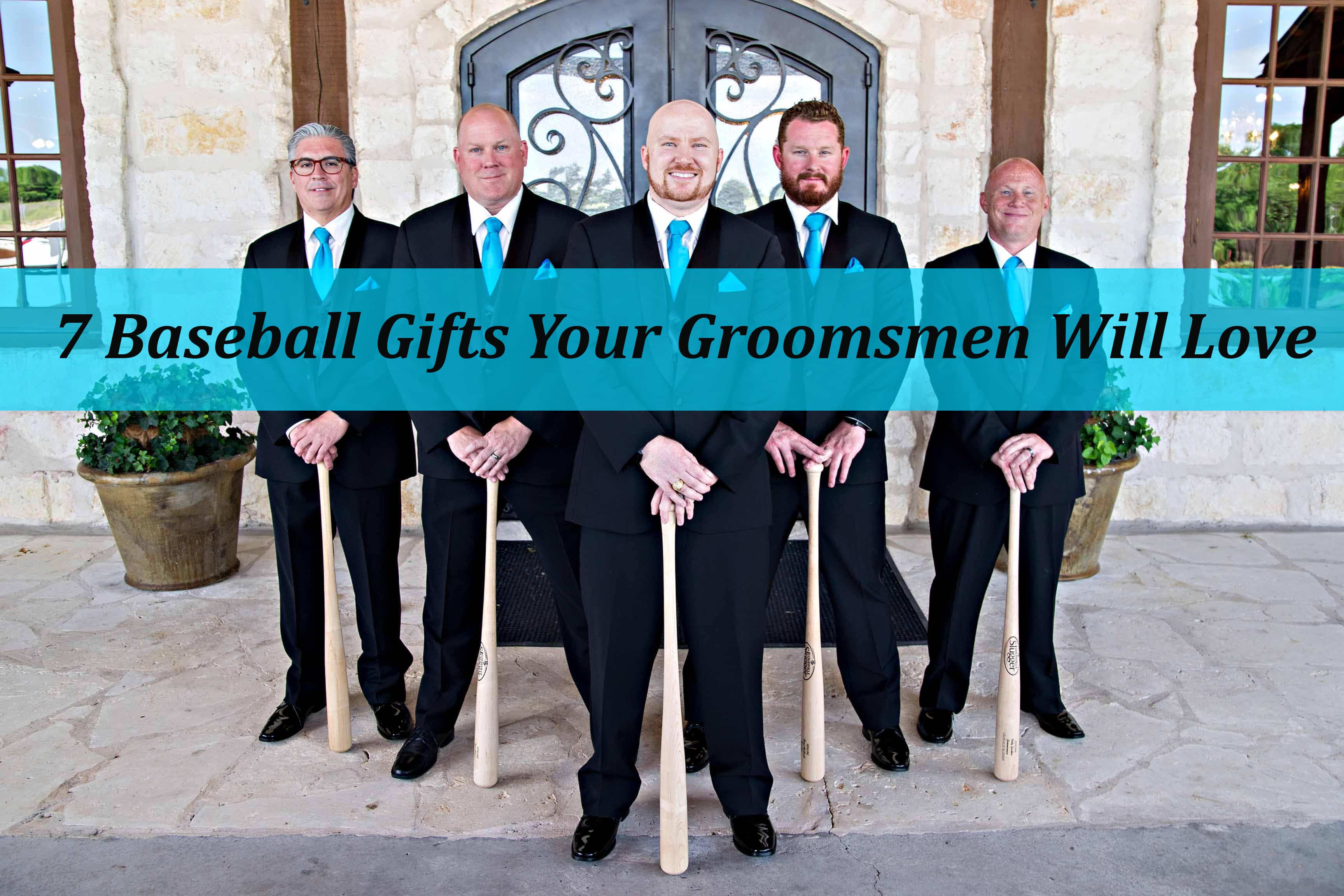 It's the beginning of spring and baseball season is upon us. Many would argue that there's nothing better than a cold beer and a hot dog at a baseball game. If opening day is like Christmas for you (or any of your groomsmen), here's the perfect starting lineup of baseball gifts to celebrate America's favorite pastime.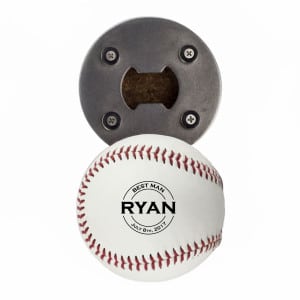 1. Baseball Bottle Opener, $26.95. Made in the United States from a real baseball, these bottle openers are truly unique. You can have them personalized in several different groomsmen and best man designs. The openers come with strong magnets on the back, perfect for storing on your fridge or tool box.
2. Louisville Slugger Bat, $68.95. There's no symbol in baseball that's more iconic than the Louisville Slugger baseball bat. The bats have been made since 1884 and are still used today. Derek Jeter used a Louisville Slugger for every at bat in his 20 MLB seasons, with more than 12,500 plate appearances. Own one of your very own, as well as personalize it with custom text and the logo of your favorite MLB team. This gift is a real grand slam.
3. Personalized MLB Team Clubhouse Print, $79.95. A truly one-of-a-kind gift, this framed and matted team clubhouse print features a custom name on the back of one of the jerseys. The custom jersey hangs among those of three popular players on the MLB team of your choice. This gift is sure to please the true baseball fan in your life.
4. Personalized Rawlings Baseball with Case, $22.95. Looking for a classy baseball gift? This personalized baseball in a stylish display case is a great choice. Each baseball is mounted on a 4- by 3.5-inch, walnut-finish base and can be personalized with up to 2 lines of 13 characters per line. This gift makes a perfect mantle décor piece.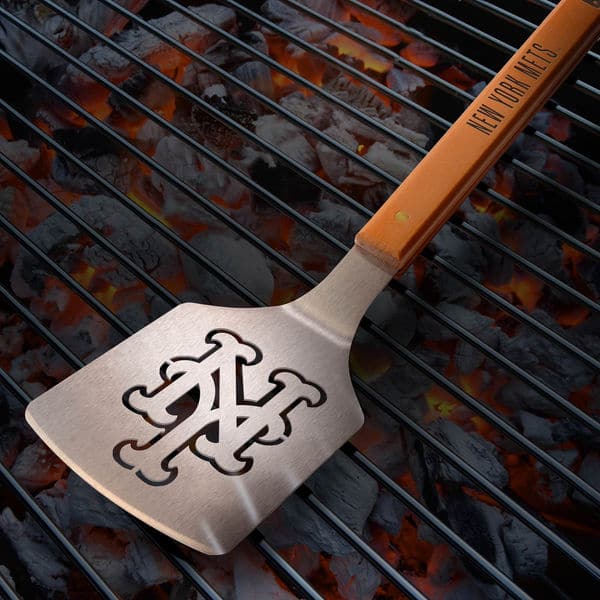 5. MLB Sportulas, $29.95. This gift combines two great springtime loves: baseball and grilling. When you're at home making your own burgers and hot dogs for the game, kick things up a notch by using a personalized sports spatula. Choose the logo of your favorite MLB team and press it into the meat to serve as a branding iron. If this spatula wasn't already cool enough, it also comes with a bottle opener on the end.
6. Baseball Pub Sign, $29.95. A personalized baseball themed "Dugout" pub sign takes the gifting game to the next level with a custom touch. With several styles to choose from, these quality signs make excellent gifts for sports fans who love show off their team pride.
7. Rawlings Mini Bat, $22.95. If you want to gift a bat, but a full-sized Slugger is a bit too much, these miniature versions of the Rawlings' famous Adirondack Pro bats are the perfect choice. They make a great display item and conversation piece. Have them personalized with two lines of text to make the perfect baseball themed gift. These mini bats are also ideal for ring bearers.
What's your favorite way to watch a baseball game? In person? From the comfort of your own home? Let us know in the comment section below.
Gift Ideas They'll Love